The Gallery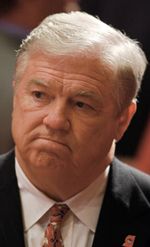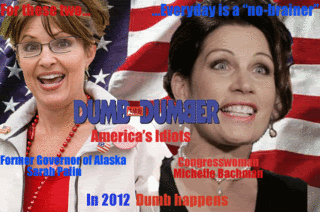 Fact Check.Org
GOP Exaggerations in Iowa
Bachmann, Gingrich and Barbour revise history at conservative confab.
March 31, 2011
Summary
Several Republicans testing the presidential waters in Iowa made more than a few statements that we found all wet. Among the dubious claims:

Rep. Michele Bachmann falsely stated that Obama administration officials have approved only one new drilling permit "since they came into office." That's not even close. It's more than 200.

Former House Speaker Newt Gingrich said he "helped balance the budget for four straight years." But he was in Congress for only two of those four years.
Mississippi Gov. Haley Barbour was wrong when he claimed the 2010 election was "the most massive repudiation of any president's policies in the history of the United States." The Democrats lost more seats during the "Roosevelt Recession" in 1938, and the ruling Federalist Party lost a higher percentage of seats in the "revolution of 1800." The Federalists never came close to a majority again and later disappeared.
Bachmann exaggerated how much it will cost to "pre-fund the implementation of Obamacare," saying it will cost $105 billion. But that includes $40 billion for a popular children's health care program that was enacted more than a decade ago with bipartisan support.
Bachmann also said the nation's debt grew 75 percent when Nancy Pelosi was House speaker, but the actual rise was 62 percent.
Ok, I know...no surprise here, Pardu. "But, I must do what is

right

(I just despise that word now-a-days), when it is time to illustrate a point."