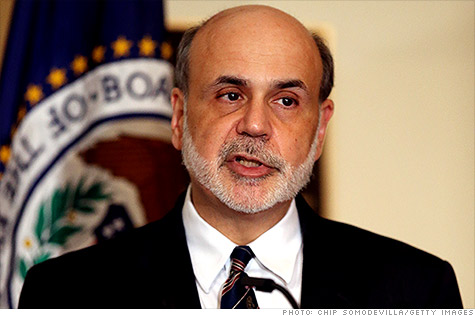 Fed to Spend $40 Billion a Month on Bond Purchases

Posted 1:00PM 09/13/12Posted under: Market News

By MARTIN CRUTSINGER, AP Economics Writer


WASHINGON (AP) - The Federal Reserve says it will spend $40 billion a month to buy mortgage-backed securities for long as necessary to stimulate the still-weak economy and reduce high unemployment.
It also extended a plan to keep short-term interest rates at record lows through mid-2015. And it said it's ready to take other steps to boost the economy even after it strengthens.
The Fed announced the series of bold steps after its two-day policy meeting ended Thursday. Its actions pointed to how sluggish the economy remains more than three years after the Great Recession ended.
"We're not sure what the economic effects of this program will be - it should help growth and employment on the margin," Dan Greenhaus, chief global strategist at BTIG LLC, said in a research note.
Stocks rose after the announcement. The Dow Jones industrial average was up 15 points for the day just before 12:30 p.m. It surged by 105 points within minutes of the announcement, then gave up some gains to be just 35 points higher.
Continue reading