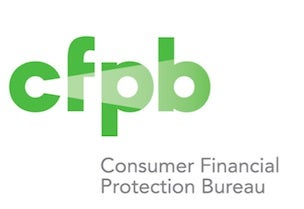 I am certain some of you live in that camp where everything Obama is bad news. The new Consumer Financial Protection Bureau(CFPB) has wretched a settlement from American Express that may never have been prosecuted under republican administration.
The Director of the new consumer protection agency was a 'stall and non-confirmation target' against Obama Administration appointee Elizabeth Warren. Republican Senators may wish they had confirmed Warren, as she is giving Scott Brown a major challenge for re-election.
The Director of the CFPB, Richard Cordray, announced this morning.
Huffington Post

....
WASHINGTON — American Express Co. is paying $112.5 million in refunds and fines to settle regulators' accusations that it charged unlawful late fees and deceived customers to pressure them to pay off old debts or buy extra credit card services.

The company agreed to the settlements announced Monday by four federal agencies, including the Federal Reserve and the Consumer Financial Protection Bureau, and Utah regulators.

American Express is refunding $85 million to about 250,000 customers and is paying $27.5 million in civil fines.

The agencies said American Express violated federal laws prohibiting deceptive practices by using false statements to get customers to settle old debts. The regulators say that included falsely telling customers that if they agreed to settlements to partially pay off their debts, the remaining balance would be forgiven.

The violations were said to have occurred from 2003 to this past spring.
Read more

....
The unlawful practices started within two years of George W. Bush taking office. It should be emphasized the credit industry giant as brought to its knees via a democratic administration, ad via the new CFPB.
And, there many of you actually thinking of putting the GOP back in the driver's seat. Do you recall George W Bush declaring himself the decider? Yes, you remember as do I.