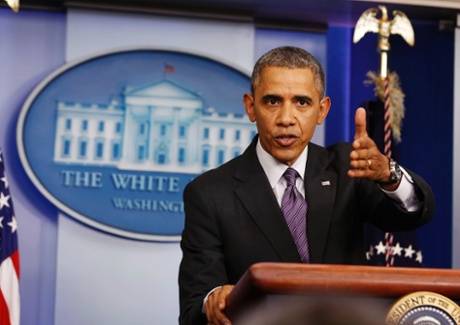 Obama's short notice press conference this afternoon came after a meeting with insurance industry interest groups. The message to those executives. Certainly echoed the message he offered the nation with on the first six minutes of the press conference.
There is no need for additional comment from the

TPI

.
Washington Post TV
http://wapo.st/1r38uRD
http://on.msnbc.com/1lakRxO
________________________________________
I hope you don't feel you have seen enough. This segment is must watch: "The Death Spiral."