Quick Hit! Do you like your smorgasbord cut right down the middle. Well, here you have your wish (In living Red and Blue). Now, the only way to reverse what you see below: vote in November!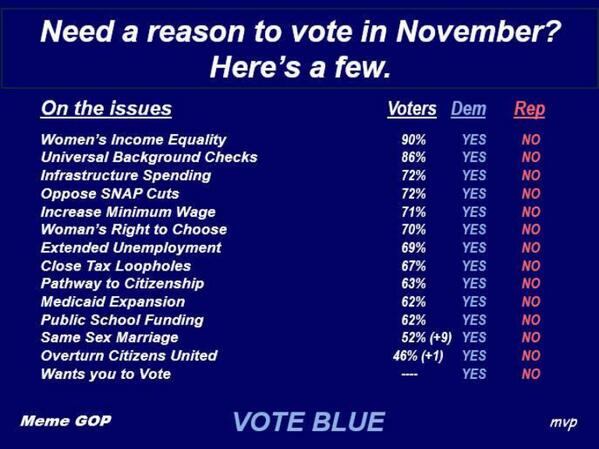 After 83 days this year, the congress is off on their annual five week vacation. I do not think the House will work on legislation for a total of 15 days between now and he midterm elections.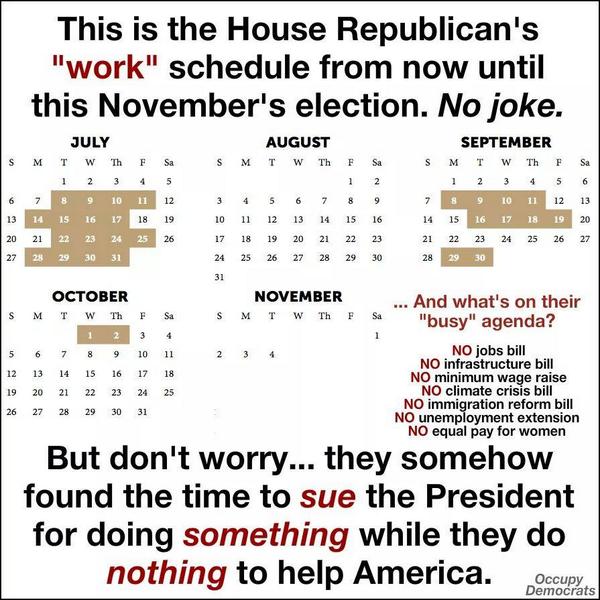 And, after the elections, if we do not turn-around enough seats to push the GOP back into the shadows, we can expect the graphic above to grow exponentially. And, yes, should you allow the GOP to grab the majority in the Senate, you can anticipate an impeachment vote in the House and a good prospect of that GOP Senate Majority fulling the wishes of the nation's uber wealthy conservatives.
The nation will ease back into an economic abyss.