This piece is courtesy Huffington Post.
A President shapes US History dialog.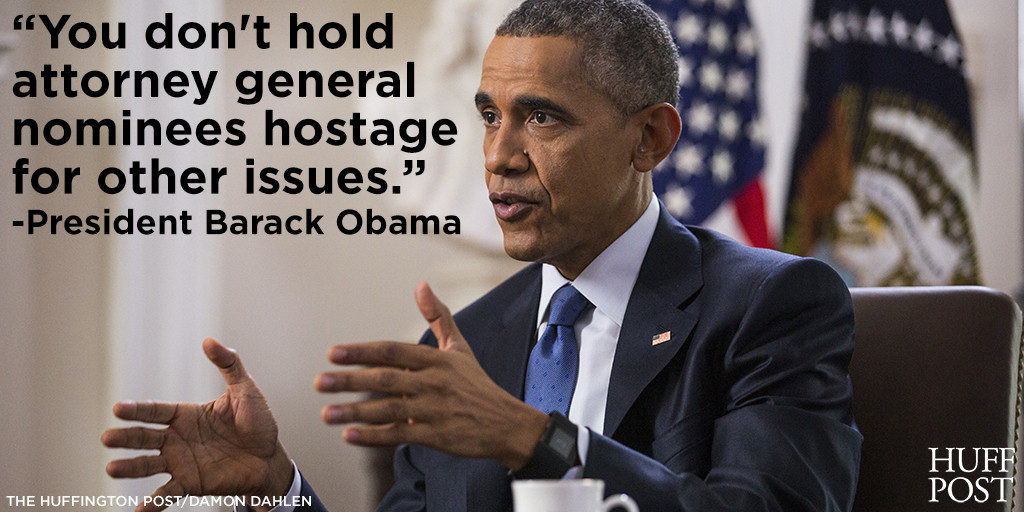 "You don't hold attorney general nominees hostage for other issues," Obama told The Huffington Post's Sam Stein in a sit-down interview. "This is our top law enforcement office. Nobody denies that she's well-qualified. We need to go ahead and get her done."