Non-Progressive News
W
e previously devoted a few passages to doctored or edited video from the nation's right-wing political operatives. Last week noted felon and political operative Dinesh D' Souza either fell victim to a nascent Photoshop rouse regarding Hillary Clinton, or he himself performed the Photoshop. In either case, the doctored pictures are posted below for your perusal.
And, this is how it works out.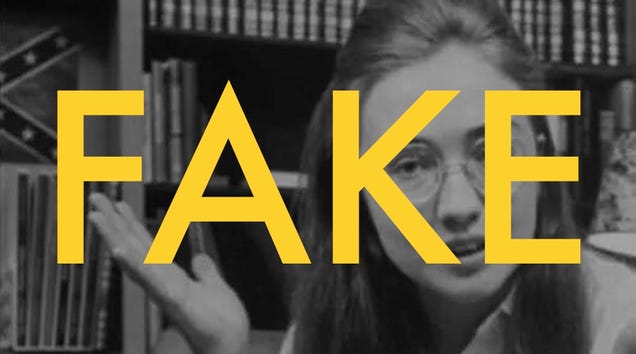 Tampa Bay Times ran an

analysis

on the July 7th D'Souza attack on, Former Sec'y of State and current Democrat candidate Clinton.

A photograph of 21-year-old

Hillary Clinton featured a Confederate battle flag in the background.
— Dinesh D'Souza on Tuesday, July 7th, 2015 in a tweet
Before we leave D'Souza,

Newsweek

is reporting the conservative operative has been ordered to undergo psychiatric treatment. (linked below).
Trump'd
I
t is hard to avoid daily insertions of Trumpism into the Gazette, as he is all the news. Or, is he really all the show?
Trump's visit to the nation's third or fourth most racist state (Arizona), yielded yet another Trump lie. The often deployed exaggerated crowed size at his Phoenix event. Rachel Maddow challenged the crowd size in a follow-up TRMS. (See PunditFact below)
Brahm Resnik,

a

l
ocal news reporter laid the ground work for another Trump revelation with a Twitter blast.
Punditfact
Brahm Resnik, a TV reporter with 12 News in Arizona, questioned on Twitter why Trump would exaggerate an already respectable crowd size as he fact-checked Trump's crowd-size claims in his reports. (Maddow played one of his reports before making her claim on the show.)
@realDonaldTrump campaign making stuff up. That's 4500 people. Very good crowd. Why inflate? #12News #TrumpInAZ
Here is the Pundifact
piece
. Read and understand the true nature of the carnival barker.
D

espite what Donald Trump claims, "there weren't 15,000 people who turned out in Phoenix" to see Trump speak.




— Rachel Maddow on Monday, July 13th, 2015 in a segment on her show