If the following report surprises you, think about a serious check on your assimilation of news and current events. If the following pleases you, order a psychiatric exam as Dinesh D'Souza has been ordered to undertake.
The Republican Party is a conduit to a society molded by ultra Rightest oligarchs who are willing to spend lavishly to buy a nation. As the recent SCOTUS ruling on same sex marriage rolled out of the Judiciary chamber, oligarch operatives without a doubt handed members of the Tea Party laden House model legislation to counted the decision and ruling. Legislation to skirt the Court ruling while striking back as if "we do what we want." It appears such legislation also allows "Christianity" laden authoritarian companies/bosses to terminate the employment of single women who become pregnant.
Excerpt
The First Amendment Defense Act prohibits the federal government from taking discriminatory action against a person -- which is defined to include for-profit corporations -- acting in accordance with a religious belief that favors so-called traditional marriage. This means the feds can't revoke a nonprofit's tax-exempt status or end a company's federal contract over this issue.
Excerpt
At a press conference on Thursday, Rep. Raul Labrador (R-Idaho), who authored the House bill, strongly denied that it could be used this way. "It's just allowing people to continue to believe the way they do," he told The Huffington Post.
His colleague, Rep. Bill Flores (R-Texas) said, "We're not going to try to dance on the head of a pin here. This legislation protects an institution based on its sincerely held religious beliefs from persecution."
When NPR asked Sen. Mike Lee (R-Utah), who introduced the companion Senate bill, about a hypothetical university firing an unmarried woman for having sex out of wedlock, he said, "There are colleges and universities that have a religious belief that sexual relations are to be reserved for marriage" and they "ought to be protected in their religious freedom."
Now that is a War of women!
It is also important to remind of the GOP War on Women. Unmarried women have in the past existed as a fairly consistent Democrat Party voting bloc. As you consider the following post from Occupy Democrats, hold the GOP War on Women in close mental proximity.
The Republican Party's war on women just struck another blow.
Posted by Occupy Democrats on

Friday, July 17, 2015
They really do not like women!
Criminal Update. Do you recall this from the former FBI New York Congressman?

" Michael Grimm Tells Reporter He'll Throw Him Off Balcony"
The Staten Island rep best know

n for threatening to break a reporter in half "like a boy" was sentenced to 8 months for tax fraud.
Posted by Talking Points Memo on

Friday, July 17, 2015
Rep. Steve King reminds is of the embarrassing level of disgust in the US House of Representatives.
Yes, white privilege is truly ugly. King's comments were as ugly as any racial joke, comment or slur against President and Ms. Obama. Wonder how Reince Priebus is reacting to that racist joining of today's Trumpisms?
When a federal appellate judge constructs and delivers this question to a court attorney, you have to know some in the nation are growing weary of conservative racism.
Judge Pregerson on the state's immigrant policy: "Does it come down to racism?"


Posted by Talking Points Memo on

Friday, July 17, 2015
You think law enforcement is your cushion for safety?
Today is July 17, 2015. Any thoughts about this trend and how we end the month?
I
f you are an American who really hates to hear the word "racism", you are an existential facilitator of white privilege. We have seen the picture before, and the eventual outcome is a nation killer. When the socially ignorant are given free reign to run rampant in the worship of (any) ideology people die.
From the American Nazi group (The National Socialist Movement), comes that all too familiar refrain. "....we white people are under attack."
During an interview with a local news reporter two members of the group spoke frankly.
Occupy Democrats
"So you think white people are under siege?" asks the reporter. "Absolutely. We're facing extinction" replies one extremist.
The reporter then moves to the recent push to get the Confederate flag removed from state buildings: "Do you think the events in Charleston have had an impact on your membership and the people interested in your organization?"
Alarmingly, the radical says"Undoubtedly. The number of phone calls and emails and one on one encounters that we're getting…whites are getting fed up. Whites are getting tired of being disenfranchised and neglected by their own government."
And the final kicker: "Does it make you angry that a black man is your president?" "Absolutely" he replies. "We're a white nation, founded by and for the white man."
Editor's Choice
Your GOP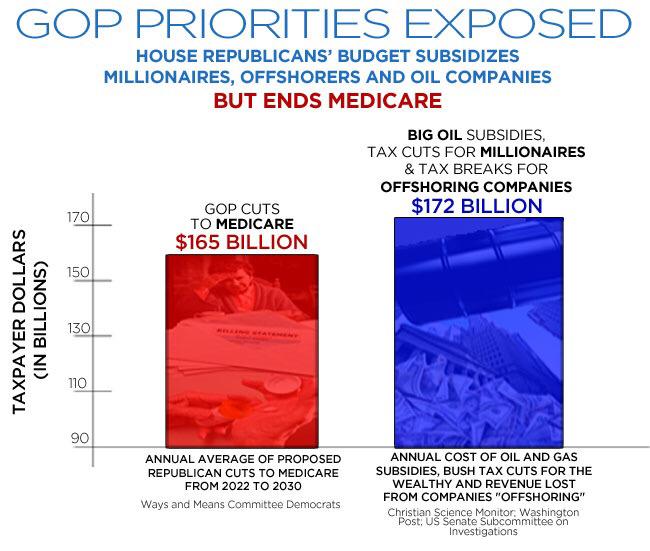 Fox News an its campaign against Planed Parenthood.
A progressive perspective via

MSNBC

via Media Matters
.
Ezra Klein's Vox offers what he calls a thoughtful look at a difficult issue.