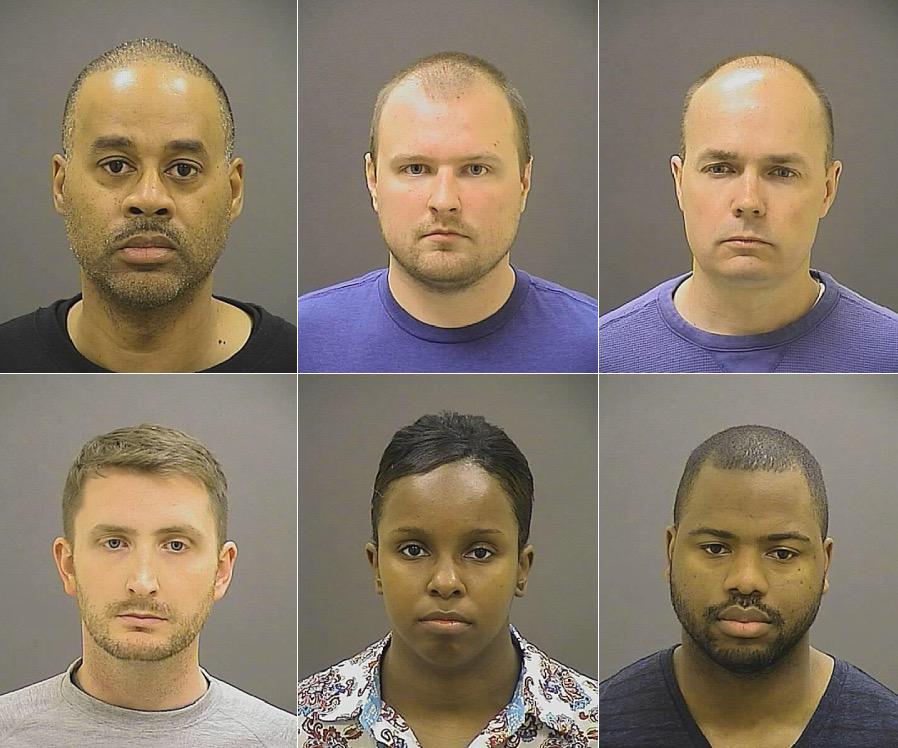 Miscarriage of procedure, callousness and utter indifference!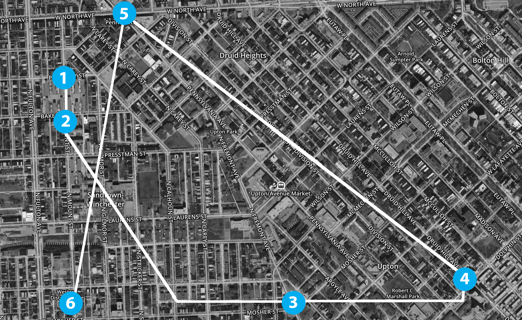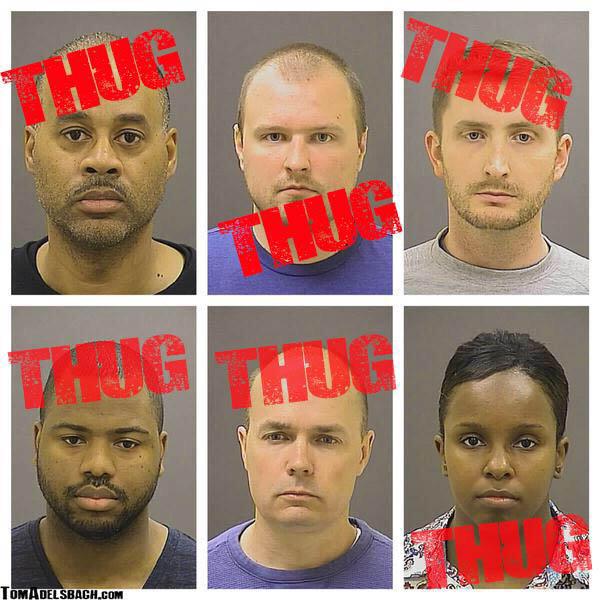 No need for the eight weapons of personal destruction strapped to the waistband of US cops. (Nine weapons if we take into account cloaked leg weapons deployed by many cops. There is a new weapon in some communities. Heavy-handed and abusive cops have a new weapon in the City of Baltimore: The cop patty wagon (AKA Police Van).
The pathetic s

tate of US policing again raises its ugly head and claims a human being. sadly, the 'head' we see is not the same head you will see in your neighborhoods and communities. What we are seeing is nothing shy of Gestapo-like tactics, and in some cases complicity via law enforcement authorities. Actually, we have grown accustomed to law enforcement circling the wagons to protect cops who have clearly gone beyond policing with beyond question exhibitions of heavy-handed killing and maiming. Despite numerous almost weekly reports, we continue to see disregard for human life from cops charged with enforcing the law.
The killing of a Baltimore habitual criminal is he last example of due process meted out by cops on the street. If the abusive cops is shy of culpable and concerted violence, we find they are at times callous in uniform application of the law. Callousness that is not shared across the full spectrum of US society. You might think, well there is more crime in US cities; correct.
You might also ask, "....why did Mr. Gray run sit-on of a cop." The question will never be answered, now will it? Neither will we never find out why Mr. Scott, South Carolina, ran before being tried and executed by cop via five shots towards his back (and one to the ear).
Do you recall news reports of Mr. Gray possessing an illegal knife? Cop talk, the knife was not illegal. Why then was Gray arrested? Maybe the legal process will yield an answer. And, it appears

this legal proceeding

will differ greatly from the prosecution executed by the St. Louis County Prosecuting Attorney, Bob McCulloch.
Now for a few segments related to today's charges. We will update this information
as we the case proceeds.
Excerpts
Mosby said Gray was illegally arrested, assaulted, falsely accused of carrying an illegal weapon, and then hoisted, handcuffed, into the metal compartment of a police van without the seatbelt that all officers are told they must put on for safety of both detainees and officers.
The officers later failed to get medical help even though Gray requested it repeatedly, she said. At some point along the way, he suffered a mysterious spinal injury and died a week later.
Read more
Follow us: @ABC7News on Twitter | WJLATV on Facebook
Daily Mail.co.uk
Lt Brian Rice, Officer Garrett Miller and Officer Edward Nero illegally arrested Gray at 8.40am before finding the lawful knife in Gray's pocket, Mosby said.
Freddie Gray was 'illegally arrested' and his death was 'a homicide', according to the State's Attorney
Baltimore-State-Attorney-says-criminal-charges-filed-against-officers-Gray-s-arrest-illegal-knife-carrying-lawful
Excerpt
Rice, 41, is charged with manslaughter, assault and other charges.
According to Mosby, he was the first to interact with Gray, by approaching him then chasing him. He faces 10 years or more in jail.




Miller, 26, and Nero, 29, are charged with assault, which carries 10 years, and other charges.



Sgt Alicia White, 30, the only female officer in the group, and 25-year-old Officer William Porter are both facing 10 years or more, charged with manslaughter, assault and other charges.




All six are charged with misconduct in office.
Now the typical cop back story and the absolute insult offered in support of deflecting blame to the dead victim/
Baltimore Police released a (LEAK) report that a second man in the van heard Gary working to kill himself. Chris Hayes, ALL In,

broadcast a segment

last evening that dissected the "Second Man' like no other on cable or network news reports.
The VAN...!
Lawrence O'Donnell, The Last Word and a stellar investigative. The segment is 10 minutes in duration but there isn't one second of wasted airtime. It should be noted, this reporting was transpiring while CNN, was running segments regarding the "Switchblade", shadowy figures claiming innocence on behalf of family member cops (Alas... Darren Wilson like) and continuing to report about self inflicted injuries ("kill himself") . CNN is truly a lost in clouds failure of a News Network.
http://on.msnbc.com/1GxSjmI
Isn't it amazing how video cameras are changing the manner of policing. Maybe the ghost of Rodney King still reaches across a nation where law enforcement has become hired militia in some communities.