Hypocrisy is ugly, living as frauds is inexcusable, but wallowing in the very lifestyle you so often speak out against is well... read the closing passage of this piece.
A top 10 cable network for women
Targeting adults 25-54, particularly women
Launched: November 1980 (acquired by
Discovery in May 1991)
Subscribers: More than 94 million U.S. households;
302 million international subscribers
I am proud to admit, I had absolutely no idea knowledge of the "Duggars"
prior to the recent revelations of child abuse.
His leadership of the
Family Research Council (FRC)
also speaks volumes about the hypocrisy of many on the far Right.
It is important to remind of
a couple of core
Duggars
values belief systems, especially for
those who follow the simple mindedness and voyeurism of reality TV. They family is a darling of conservative America, vehemently anti-LGBT and has a core belief of no human touching among the opposite sexes (prior to marriage). Well, the latter is a major problem as the money grabbing Duggars who have hidden a secret from the pubic well beyond the inception of their Discovery Communications show.
The family is so "core" Conservative and a flagship clan for the GOP, party heavy weights and presidential hopefuls seem to line-up for their photo opportunity with Josh Duggars.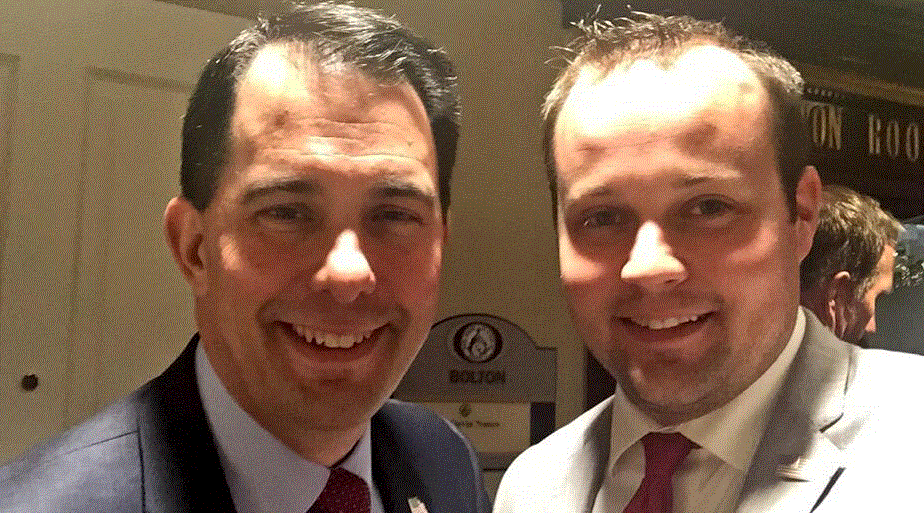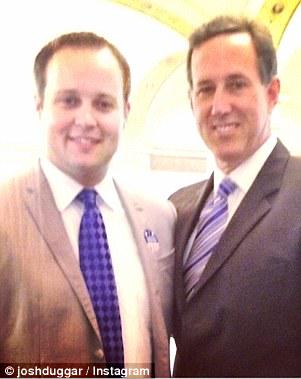 My Google search did not yield photos with Ben Carson nor Lindsey Graham .....UUUM, intriguing.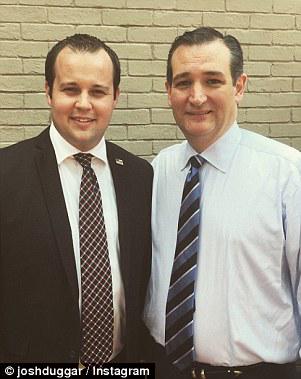 Josh Duggar has recently resigned his executive director of the FRC
(leadership role!)
. The 27 year ultra conservative is suffering from revelations of sexual abuse of a younger sister and the like abuse of five other children. Seems like he partook in "pre-marital touching" against the very values belief that has brought the family wealth!
The family's show on the Learning Channel has been suspended and he has apologized for his acts. The ever present apology.
APOLOGY? Really? I seriously don't think the mere sexual abuse ripe for forgiveness nor is the apology sufficient cleansing (punishment). My issues with a Duggar apology has nothing to to with protocol and the act of apologizing. My concern has much more to do with the egregious acts, the family cover up for many years, earning millions for the Duggar family and for The Learning Channel (get that The Learning Channel!) and up the corporate ladder to

Discovery Communications

. It should be noted Discovery networks for some reason seems to contract and broadcast a number of shows that have predominantly conservative audiences.
CNN has offered comprehensive segments regarding the flagship conservative family. Here is a piece with ample background about the family and the Josh Duggar's child abuse.
While TLC has suspended filming and pulled remaining episodes of the Duggar Show, the network's website description (linked above) should lead to consideration of dropping the show like a hot potato (excuse the expedient use of the cliche).
Did this guy actually say "child safety?"
https://soundcloud.com/rightwingwatch/duggar-anti-lgbt-robocall
Duggar Anti LGBT RoboCall
"When you wallow with PIGS, the pig loves you. First, you wallowed in his pig pen at his level, and now you Stink! "
UPDATE:

The FRC offers as sheepish and stagen a statement imaginable regarding their recently resigned Executive Director.
Think Progress....
The FRC statement, posted only on its

website's front page

(as opposed to a dedicated press release page that would be archived), simply states, "Today Josh Duggar made the decision to resign his position as a result of previously unknown information becoming public concerning events that occurred during his teenage years. Josh believes that the situation will make it difficult for him to be effective in his current work. We believe this is the best decision for Josh and his family at this time. We will be praying for everyone involved." The organization, committed to protecting children and families, never identifies the "concerning events" nor condemns Duggar's behavior.
Again....
"The organization, committed to protecting children and families, never identifies the "concerning events" nor condemns Duggar's behavior."
WHAT?
"Plausible Deniability?"