THUG!!!
You know

The Progressive Influence

position on the word. Yes, it is without question the new "N" word and the word has infiltrated across the full scope of conservative America and, frankly, has weeded in moderate and progressive America.
If you live in America (and any nation that broadcast international news) you have seen these images.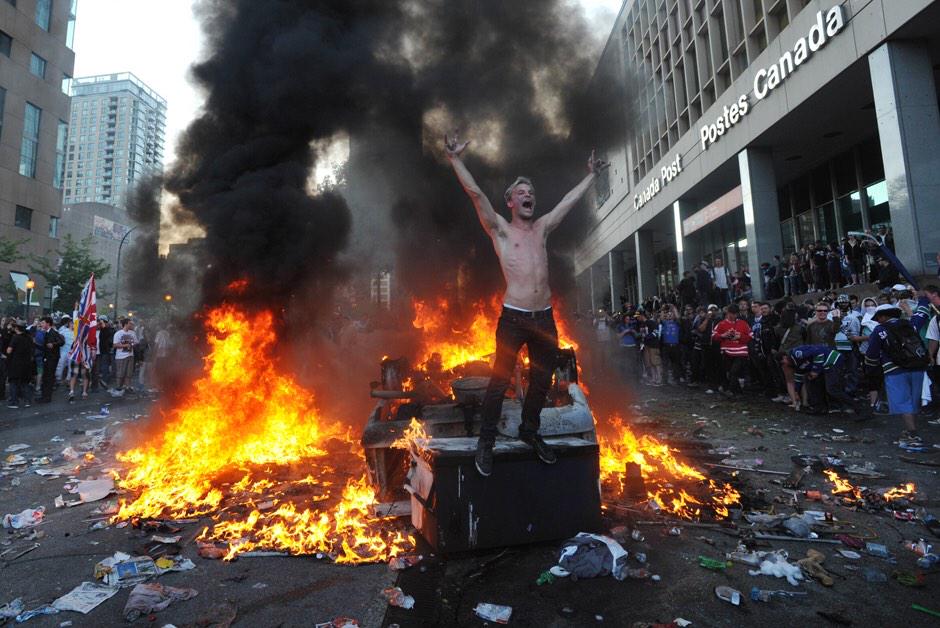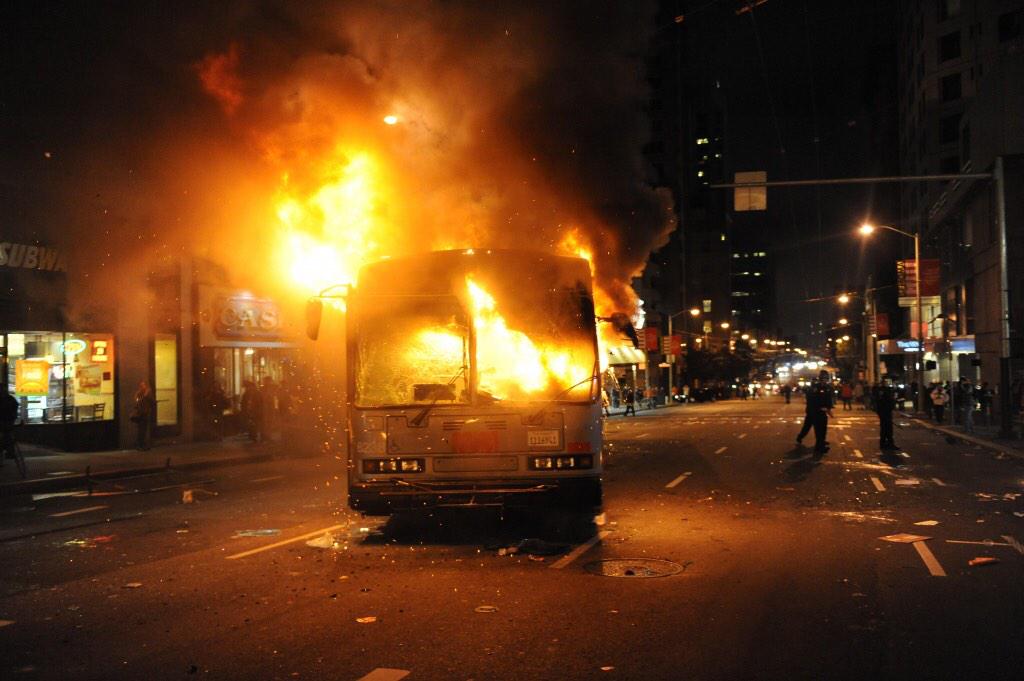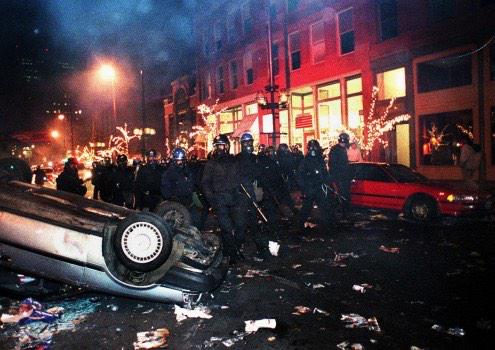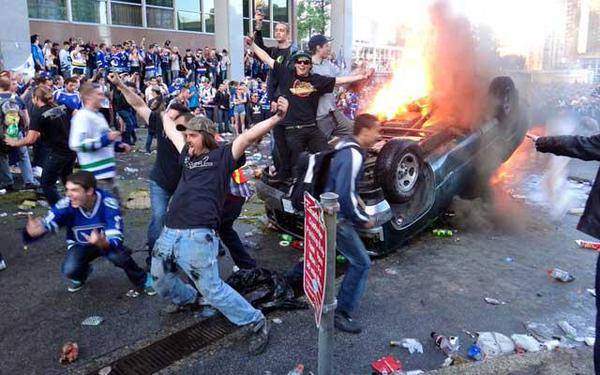 Thugs? Never heard the word once!
Huntington Beach, CA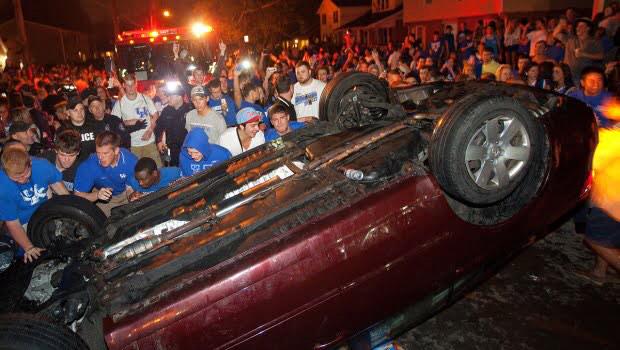 Louisville, KY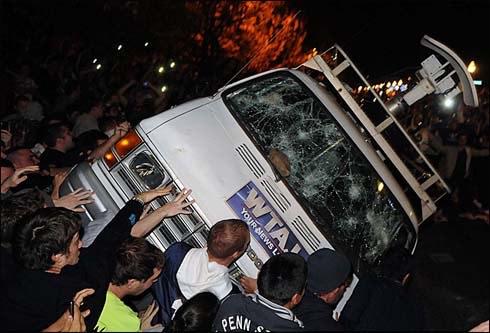 Pennsylvania
Never
once
heard the word: "THUG!"
On April 10, Huffington Post published a definitive infographic regarding US riots. The graphic illustrates the state of US riots are more often the

result

of drunkenness than race or other factors. It should be noted the drunkenness is almost exclusively inherent in college campus riots. Riots that have to this day never carried the word

"THUG"

for is participants.
At the top of the list, the University of California-Santa Barbara

"Deltopia" celebration in 2014

was named the most out of control, involving 15,000 people. During that incident,

KPCC reported

there were at least 100 arrests and 44 injuries.
The infographic notes the 1962 University of Mississippi riot

involving close to 3,000 people

, where two people died as segregationists protested

against allowing one black student

at the public institution. Thousands were involved in 1960's Berkeley riots, mostly University of California students, including

one incident in 1969

that included around 4,000 people and grew out of a demonstration about the Arab–Israeli conflict.
Read More
As ugly as it gets! We don't see any peppery spray, no tears gas, no national guard (militia) and no local cops with the words "animals" and "thugs." We hear "disgruntled college students", we hear "revelers", and we hear Angry student mobs. But, we do not hear the "T" Word!
During the recent unrest in Baltimore Maryland, both the city mayor and President Obama used the "T" Word in a clear and direct manner.
Since the word was delivered by the mayor and Obama in the Rose Garden, I have felt both used the word to secure a degree of acceptance or temporary favor from Americans who recognize the word as a form of dog whistle. Frankly, American whites regardless of political ilk. We should rest assured, if President Obama used the word, he has insight into the level and scope the word has permeated US society. His use of the word was a major disappointment to put it mildly.
Thug as a moniker is the new "N" Word.
President Obama aside, the apologetic mayor aside, and those who accept the word aside, no entity advances its use as a racist dog whistle more than US electronic media. Last night, MSNBC's Lawrence O'Donnell, The Last Word, closed his show with a worthwhile exposition about the word "THUG" and US media.
O'Donnell could not have spoken more eloquently. The President of the United States regardless of incumbent, should never use the word.