Consecutive months of job growth continues. As is customarily the case we offer a quick visual piece as a reminder of the economic hell called the Great Bush Recession. We are opting for visuals Vs. text lines and paragraphs of text basically because one shouldn't need reminders of the economic accomplishments of the Democrats since 2009/10.
We also post the visuals as a reminder of why the Republican Party avoids mention of the US economy. The one consistent argument counter-point to the nation's improving unemployment rate is the national "Participation Rate (PR)." The PR is covered in at least one of the Additional Resources pieces linked below. It is a fair argument, but hardly an equivalent argument if one considers the economic abyss from which we have evolved. I personally often think, would the GOP prefer to have an unemployment rate at 10 with a related PR or the current 5% unemployment with the prevailing PR.
So much for the whining GOP, we offer the following as we move away from of October 2015.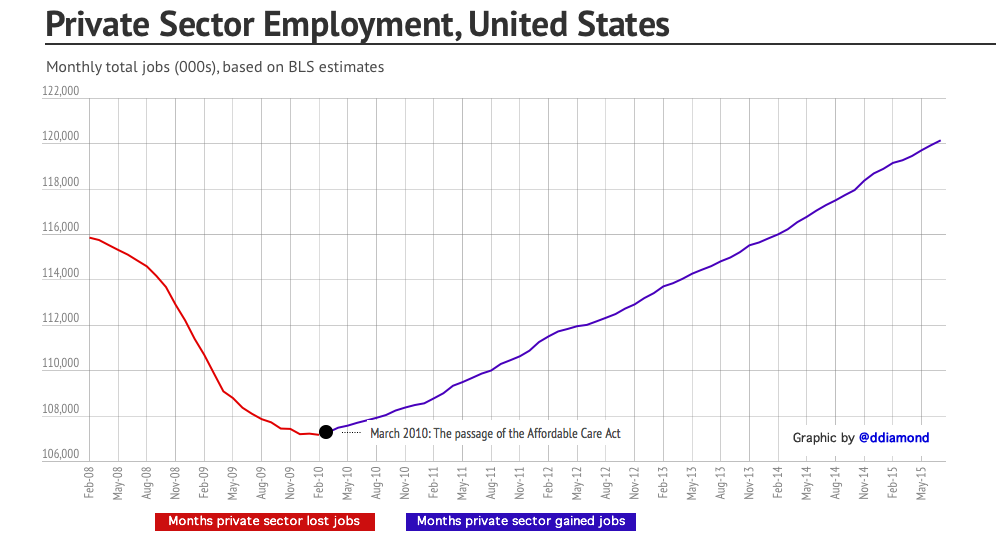 Center for Budget and Policy Priorities