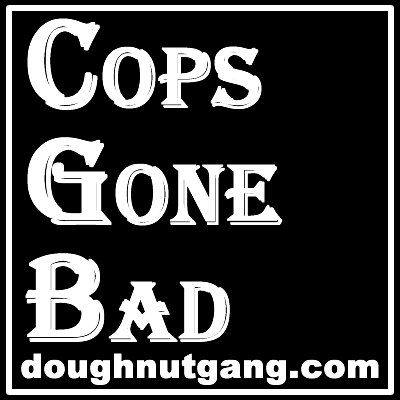 Were you aware that the Great State of Oklahoma has conducted a criminal trial against one of its police officers?
Are you one who feels we should submit to any demand, request or admonishment from a cop, simply because he or she is a cop? I will wager you have heard these words a thousand times. "When a cop pulls you over do whatever they say."
Your life may be such the words ensure safe harbor. For many Amercian's, the same is not the case.
The cop pictured below,
Daniel Holtzclaw,
represents the prototype of why the words of caution do not work for all Americans.
Watch as the cocky appearing "ex" cop is handed a conviction with associated sentencing for actions perpetrated against innocent women (predominately black women) from ages 17 (an underaged minor) through the fifty-eight (A grandmother).
The youngest of his victims, age 17, was reported to have been rape in a hospital.
Raped while handcuffed to bed
Shandegreon "Sade" Hill told reporters that Holtzclaw pulled her over in December 2013, and she was later taken to a hospital on the other side of town. Once there, Holtzclaw raped her while she was handcuffed to a hospital bed.
"No nurses, nobody came to check on me," Hill said. "Me being in the room with the police, not expecting to get violated the way I did, the way I was done, I just couldn't even believe it. I was speechless. I was scared.
"I felt like I was in survivor mode, so I had to do what he was making me do," Hill added, with her parents beside her.
Two victims recanted her story for a national audience
.

Watch and listen as the serial rapist cop is sentenced:

Cop Found Guilty of Multiple Rapes
If you have a few more minutes watch at the 1:55 minutes mark of the following video. The cop appears to address the Jury as he is escorted to the Judge. "I can't believe you are doing this to me."
http://media.salon.com/2015/12/DanielHoltzclaw.janetupadhye.12.11.2015mp41.mp4
The only way to interpret such a remark is to accept two ugly considerations fact.
First, the convicted serial rapists (at least part) white. Maybe he feels the all white jury was a sure possibility for a "not guilty" on all counts verdict. He was employed as a cop which may have also offered the a mindset of invincibility. Of course, we shouldn't overlook the possibility the serial rapist cop suffered from what only be described as a plantation owner "mentality. Whatever his state of mind, he seemed to exhibit the epitome of White Privilege in assuming he could possibly have been found not guilty of raping Africa-America women.
Second, if he actually mouthed what we suspect to the jury, what does the act say about the perception of a much different justice system for cops than that which faces African-Americans.
A final consideration is the fact, you may not have heard or read anything about this case until you read this piece. If that is an existential reality, what an indictment of US media, your media viewing preferences, and your associations. Your associates may also have heard nothing of this case.
Imagine a Latino, African-American, or any person of color as the rapist cop.
Roland Martin To ABC, CBS, NBC, FOX, MSNBC, CNN, FOX News: Whe...Roland Martin To ABC, CBS, NBC, FOX, MSNBC, CNN, FOX News: Where Was Your Coverage Of The #DanielHoltzclaw Sex Crimes Trial? #NewsOneNow
Posted by Roland Martin on Monday, December 14, 2015