The GOP has over the decades evolved to a point of absolute national and international embarrassment.
Trumpenstein: A product of the modern GOP
Rational and non-bigoted Americans hang our heads in shame while Trumps supporters (many of which ar white nationalist sympathisers) run roughshod over the Grand Ol Party.
Violence is as common at Trump rallies his ever-present "Wow, what a crowd" remarks before each event. After a Bloody Friday of Trump events in St. Louis Missouri and Chicago (actually cancelled prior to Trumps stage appearance), Rachel Maddow's team developed a point on ("full-stop") extended segment of Circa 2016 Trumpism ( Your GOP).
Let's start this piece with a reminder of how the GOP demagogue excites a crowd against non-violent protesters.
Oh We Have A Protester!
We often offer Germany's mid-1930s analogy of Adolf Hitler's rise to power. The image below from Chicago Trump crowd manipulation is proof positive some in our nation view Trump as a modern day Hitlerian figure.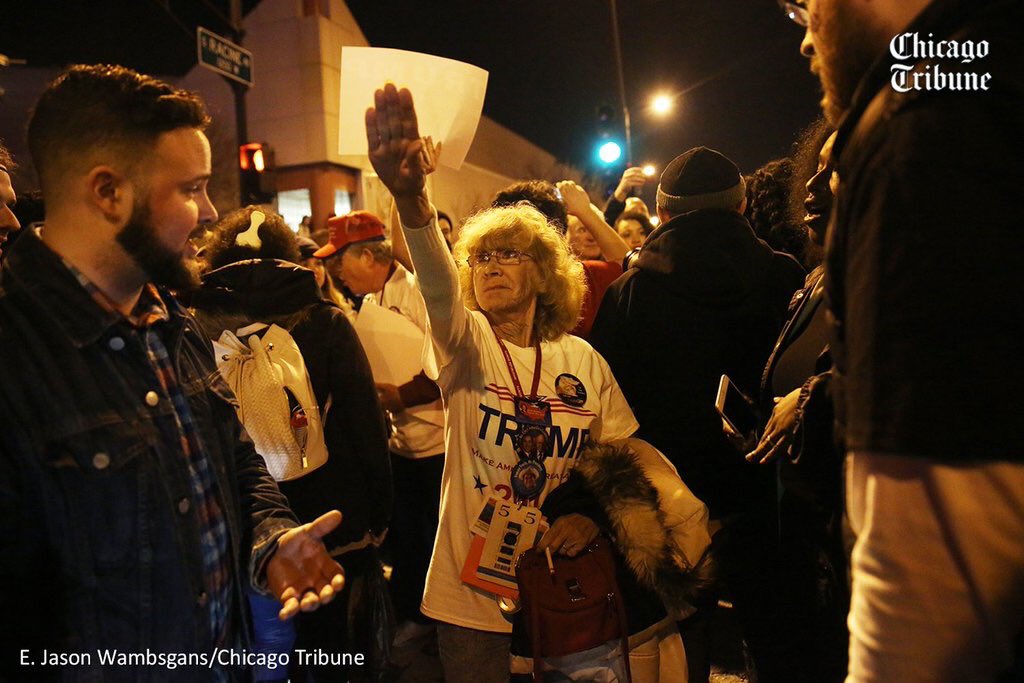 Chicago 2016, The tee shirt doesn't say "Hitler" And the year is 70 plus years from the mid-1930s. She also appears to wear a Reagan pin and a Bush W./Cheney pin and a freshly lit cigarette.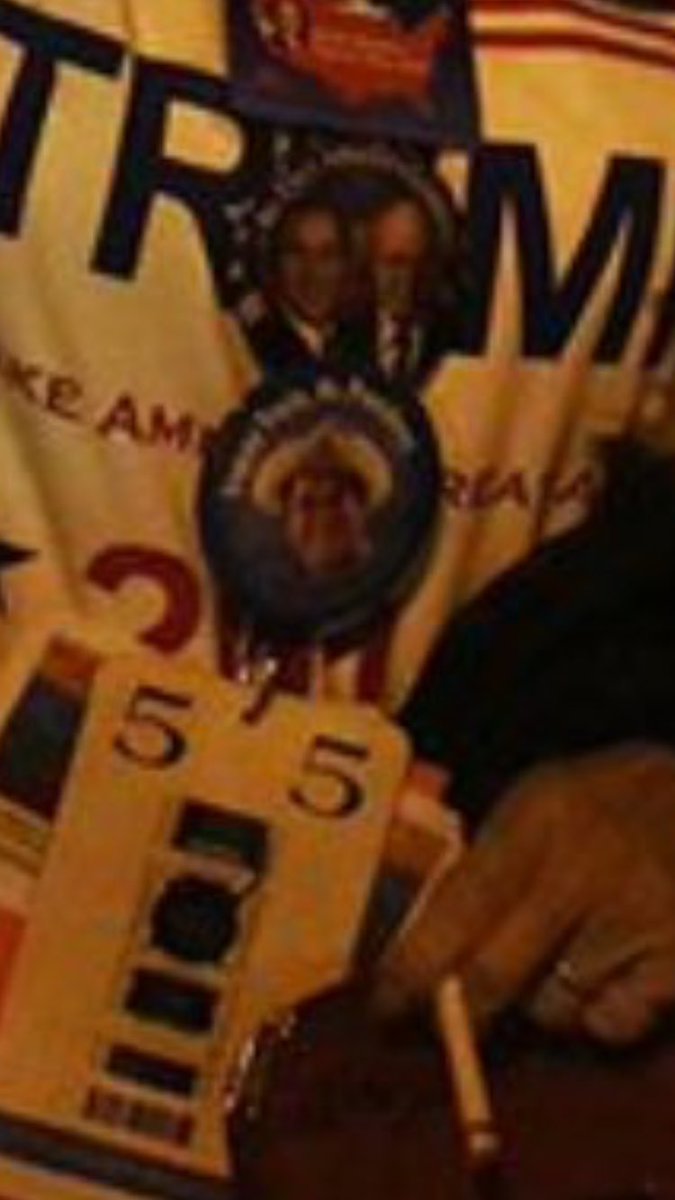 We offer a video journey through the metastasizes monster from years of GOPism, tolerance and leveraging Trump's garbage rhetoric and year of GOP "salting" anti-Obama/anti-Progressive ideology.
The product of "Your GOP" and American conservatism circa 2016.
http://on.msnbc.com/1QQljMl
http://on.msnbc.com/1pe7zUq
The Raw Story published a video laden

piece

regarding Trump's St. Louis rally and Trump supporter reaction to protesters.
...and then they came for me.
Trump campaign manager joins in the physical abuse via his manhandling a Breitbart News reporter. It should be noted
Breitbart
news is a staunch supporter of the Trump candidacy and the conservative "rag" has taken a hands-off position on its employee's abuse by a leading Trump henchman.
http://on.msnbc.com/1pcTWF7
Breitbart goes political and support for a demagogue (and henchmen) and a Breitbart consultant quit his post.
— Jonathan Wald (@jonathanwald) March 12, 2016
The Washington Post also ran a piece on Trump's number one henchman: linked. Despite Trumps denial of the incident, video again proves Trump "the liar" is alive and promulgating.

Huffington Post also ran a piece on the Breitbart consultant who resigned this week.