It has been a few months since we developed a Trump video gazette. Time only permits visual presentations related to Trump, as we could spend far too many hours working to develop cogent text and commentary about the GOP circus attendant.
Non-Progressive News

...
W
hile, I am certain the backdrop of the following image was very much intentional and aimed at campaign optics, I find it amazing the Trump campaign didn't think in terms of "garbage."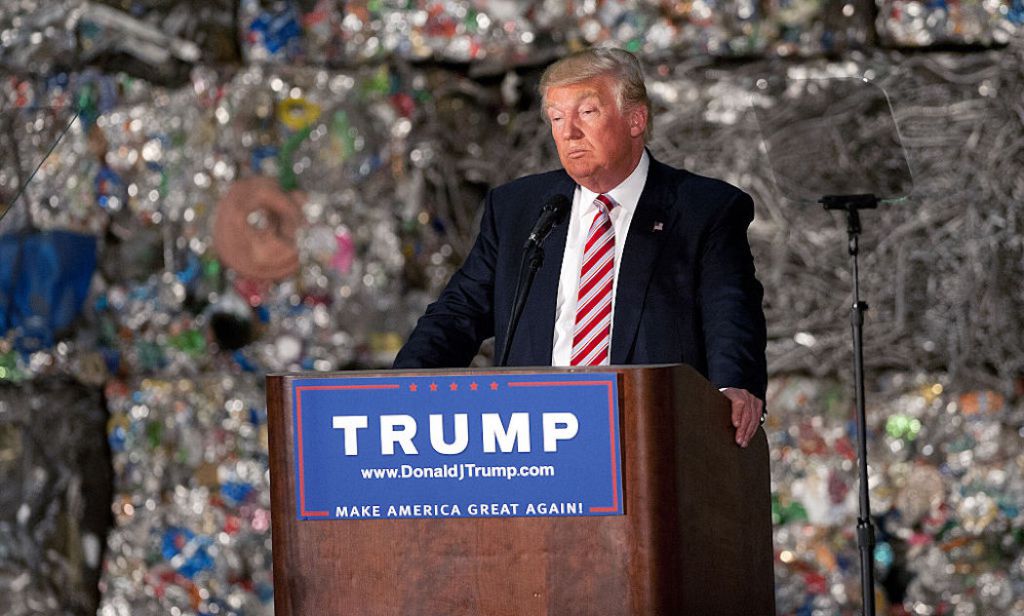 Since Trump spoke with a backdrop that appears as garbage, let's start with some unadulterated garbage from Trump and two Republicans who introduce the carnival barker in a New England event. Rachel Maddow delivered a segment that I will classify as a must view.
http://on.msnbc.com/29gNkjT
F
rom the Greenville Gazette via Occupy Democrats YouTube feed,
Trump Compares His Own Sexual Promiscuity To Fighting In Vietnam
https://youtu.be/Yz3-9-Avd7g
H
ow will the GOP/RNC deal with this reality No amount of lying, bluster, and carnival barking will reverse the visuals below?
— Justin Wolfers (@JustinWolfers) June 29, 2016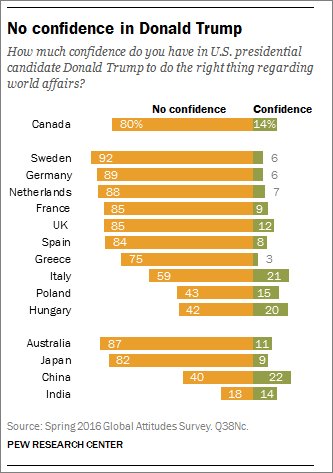 How about a bit of advice from the nation's number one Trump supporter. How to pick a vice presidential candidate.
Thank you, John McCain for this miscarriage of humanity
Untitled
by Anaalu8
W
hat Gazette report onTrump's GOP would be complete without an update on his far right racist contingent?
________________________________________
W
hat would an edition of the Gazette be without a reminder of life other than that of the GOP? President Obama addressed the Canadian Parliament earlier in the evening.