When politics becomes theater and the FBI Director joins in, you have to know we have moved too far into reality TV. How suspenseful was FBI Director's mid-morning presser? It was damned suspenseful as if watching Judge Eto asking the OJ Trial jury foreman to hand him a copy of the verdict.
And, while Clinton and her team made a grievous mistake regarding the personal housing of an email server, Comey's delivered his comments with maximum shots across the political bow of the Democrat Party (presumptive) candidate. Was the stand-up performance appropriate or required? Were his choice of adjectives those of a non-biased stakeholder in the upcoming elections?
An MSNBC segment captures the ethics and common practices issues regarding the press conference.
Another legal mind has issues with Comey's performance. While perceived as totally credible regarding his profession, It is almost impossible to ignore his theatrics on yesterday. Did he feel the need to address the whys of his lack of a recommendation to prosecute? He certainly leveled a good deal of political artillery at the Democrat candidate.

CNN and Alan Dershowitz
How about a little perspective? Occupy Democrats does it best: investigations?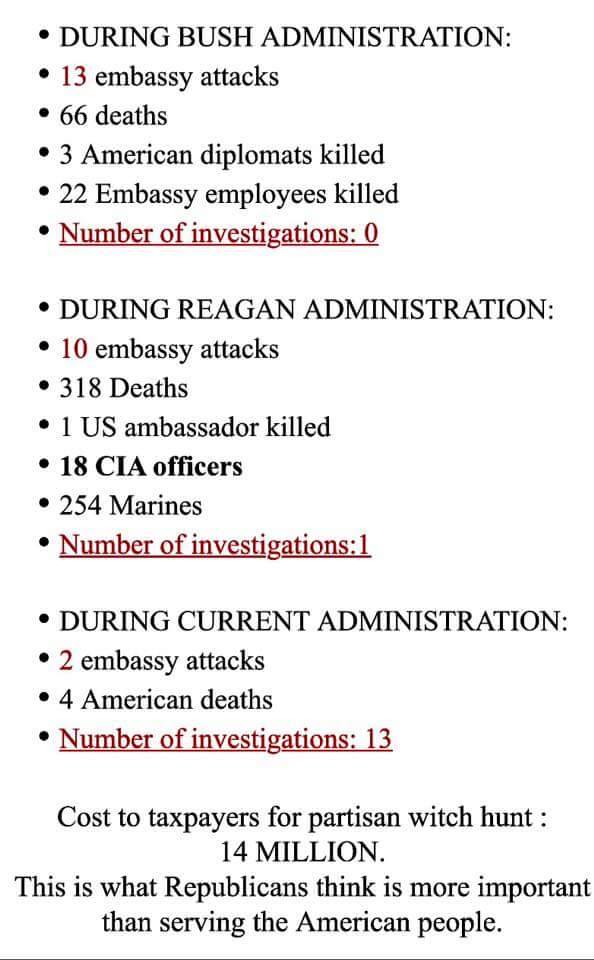 Democrats simply do not use international tragedies such as embassy killings as campaign leverage and political theater.