As a young person, were you ripped off by that circus or carnival barker who beckoned you into a tent for an act or show? What if the show turned into an absolute farce or was clearly faked (make up or leering at the extremely physical deformed)? Did you have any luck getting your money back? Was the barker still in front of the tent as you left the show in disgust or in anger? No, he wasn't; he suckered you into the tent, thus his job was done.
Less than one in a trillion chance the Trump's didn't offer a plagiarized speech on night one of their oozfest.
If you have a few minutes, we offer an gazette and smorgasbord of the Melania Trump's "carnival barking" from night one.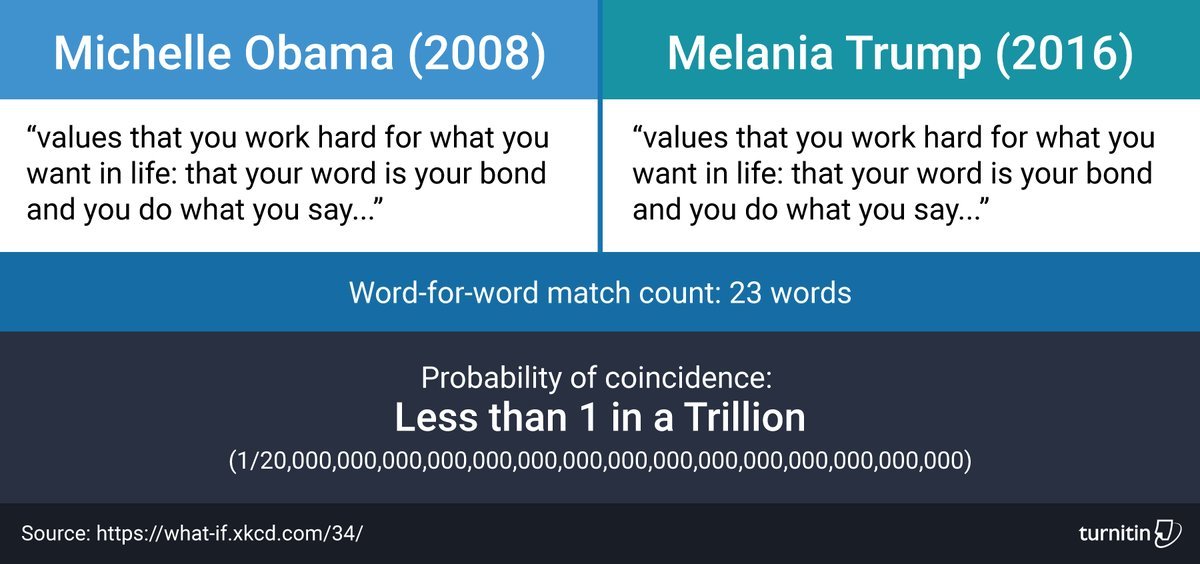 ____________________________________
CNN corners Trumps WWE Look-alike "convention manager"
....for more lies and asinine denials.
Never mind what you think you heard or saw, No plagiarism!
________________
Denies Reality
________________
The Intellect of "My Little Pony"
— Jade Helm Commander (@Anomaly100) July 19, 2016
________________
Salon reports Speechwriter did not submit Plagiarized passages.
Well, no wonder no one will be fired. How does one fire the wife..might cost Trump much money.


And with that, blame for the error might lie only with Melania and not a saboteur speechwriter
BRENDAN GAUTHIER
TOPICS:

ELECTIONS 2016

,

MELANIA TRUMP

,

MICHELLE OBAMA

,

RNC 2016

,

ELECTIONS NEWS

,

NEWS

,

POLITICS NEWS
As the delegate roll call took place, NBC News' Hallie Jackson provided MSNBC viewers an update to the parallel story of Melania Trump's

alleged plagiarism

of Michelle Obama's 2008 Democratic National Convention speech on Monday night.

Trump's campaign maintained on Tuesday that Melania's speech was not plagiarized, however Jackson reported the GOP nominee's wife added the cribbed bits after accomplished speechwriter Matt Scully — hired to write the speech — turned in his draft.
Trump backers and party officials bended over backwards to defend Melania — with RNC Chief Strategist Sean Spicer citing the women's speeches' similarities to dialogue from child's television show "My Little Pony."
Read more linked above.
________________

Does fraud run in the family?

Lest we forget Steve King's (R-IA) overt declaration of white supremacy.
Republican National Convention Racism To The Max
— Raw Story (@RawStory) July 19, 2016
________________
As the GOP hasn't uttered one word to refute King's racism.
Trump convention or Trump Carnival? We say: "carnival."
Remember, you cannot get your money back when "buyers remorse" sets-in.