Fox News, Fox News, "wherefore art thou?"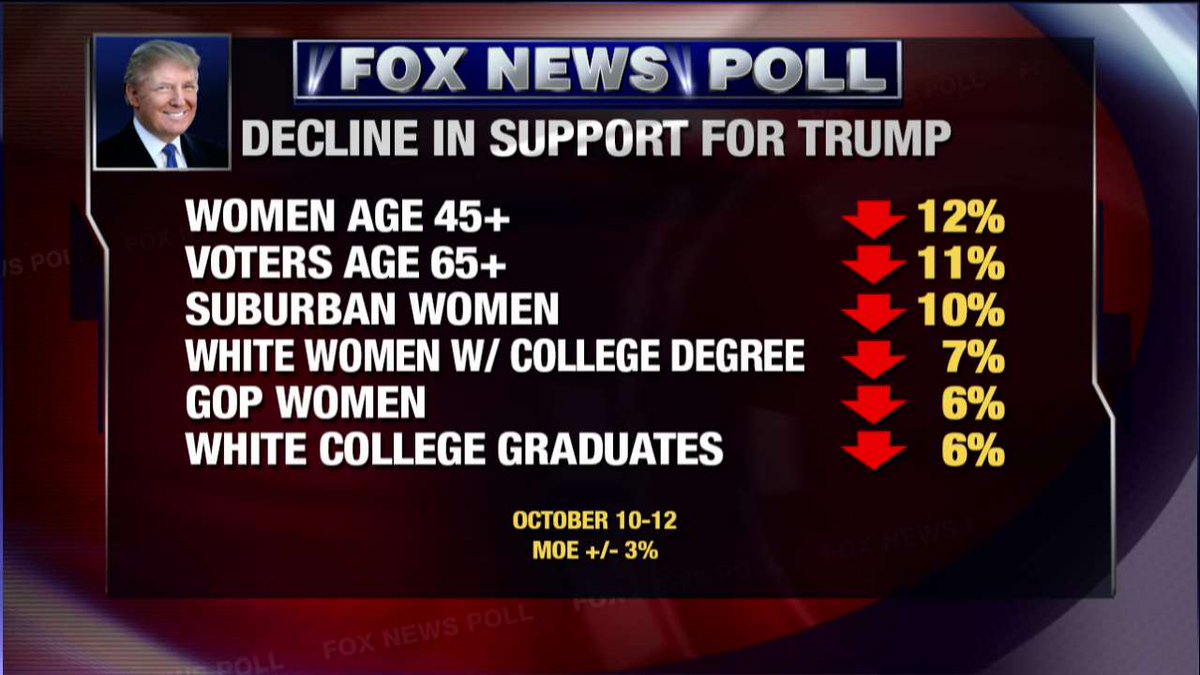 Battle Ground States, women voters and Trump

Evangelicals they call themselves?
Polls and more polls
Huffington Post's Pollster: Trump favor ability
Puplic Policy Polling (PPP) for the real survey addict: October election polling
__________________________
Trump donations to 9/11 fund.
D
onald Trump doesn't speak a lot about the 9/11 attacks. For that matter, neither does Hillary Clinton. It isn't a topic which facilitates to political leveraging while sitting as the most reviled act against the United States. while both candidates appropriately avoid that day of horror, one candidate (with a history of lying 91% of the time) once claimed he donated $10,000 to 9/11 charities. Well, Trumps' lie barometer may move to lying 93% of the time. A New York City official,
New York City comptroller Scott Stringer,
indicates he can not find any record of the Trump donation.
MSNBC News's Lawrence O'Donnell booked the official for a short segment last night. Watch and listen:
Ben Carson and his mis-perception of male dominance and privilege.
https://youtu.be/4Ro-ZbpxOt8
Trump as a sexual predator.
A former "Apprentice" contestant describes alleged unwanted sexual advancements made by Donald Trump. https://t.co/X4MLlkzyXK

— MSNBC (@MSNBC) October 14, 2016
Of course, Donald Trump claims to have proof he is innocent of at least one of the accusations. Trump's VP candidate and equally dangerous (to the nation) Mike Pence waved Trump's flag of proof while speaking on the morning of October 13th.
Pence says Trump campaign release evidence day prove groping accusers lying
Is this guy Trump's proof?
Rickwells dot US
Meet
Anthony Gilberthorpe.
It should be noted in 2014 Gilberthorpe admitted a history which includes serve as a 17-year-old "little boy" pimp. He apparently facilitated interactions between young boys and men with carnal interest. We should also note Gilberthorpe also claims a photographic memory. Yes, of course.
The willing witness may have been referenced via a piece published by North Country Public Radio (NCPR) along with a picture of Leeds of 30 years ago.
Anthony Gilberthorpe contacted the Trump camp after having seen the reports of the incident and recognizing the woman from a photo she held up.
He wrote a statement for the Trump camp which was forwarded to the New York Post. It reads, "I have only met this accuser once and frankly cannot imagine why she is seeking to make out that Trump made sexual advances on her. Not only did he not do so (and I was present at all times) but it was she that was the one being flirtatious." Anthony Gilberthorpe said in a note provided to The Post by the Trump campaign.
CNN's Jake Tapper pushed Trump's henchman Giuliani to the brink on Trump's proof guy.
— Raw Story (@RawStory) October 16, 2016
Proof?
Trump on Lindsay Lohan along with his partner in disgust Howard Stern (2004). Andrew

Kaczynski

for CNN Money (Linked)
Donald Trump said in a 2004 interview with Howard Stern about Lindsay Lohan that "deeply troubled" women are "always the best in bed," according to a CNN KFile
Let's leave Trumps sexually seamy side and visit an inner core of the first US presidential candidate who exhorts his followers to violence. The following Twitter post includes footage of Matthew Heimbach, noted white supremacist (red cap), literally shoving a black woman in the back.
Absolutely devastating. pic.twitter.com/n6Y6NOZvCe— Adam Parkhomenko (@AdamParkhomenko) October 13, 2016
2002
Lest we forget, Adolf Hitler acquired power in a Christian democratic nation. It remained such as the third Reich promulgated.
Lest we forget!
What would a Trump pose be without a visit with a few Trump deplorables.
Deplorables
Three white men in Kansas were planning to kill Muslims.
https://www.facebook.com/ajplusenglish/videos/816997115108464/
Trump incited press haters
The perfect exhibit of the specimen call "Homorectus Class Deficient Worshiper".
One more..with children present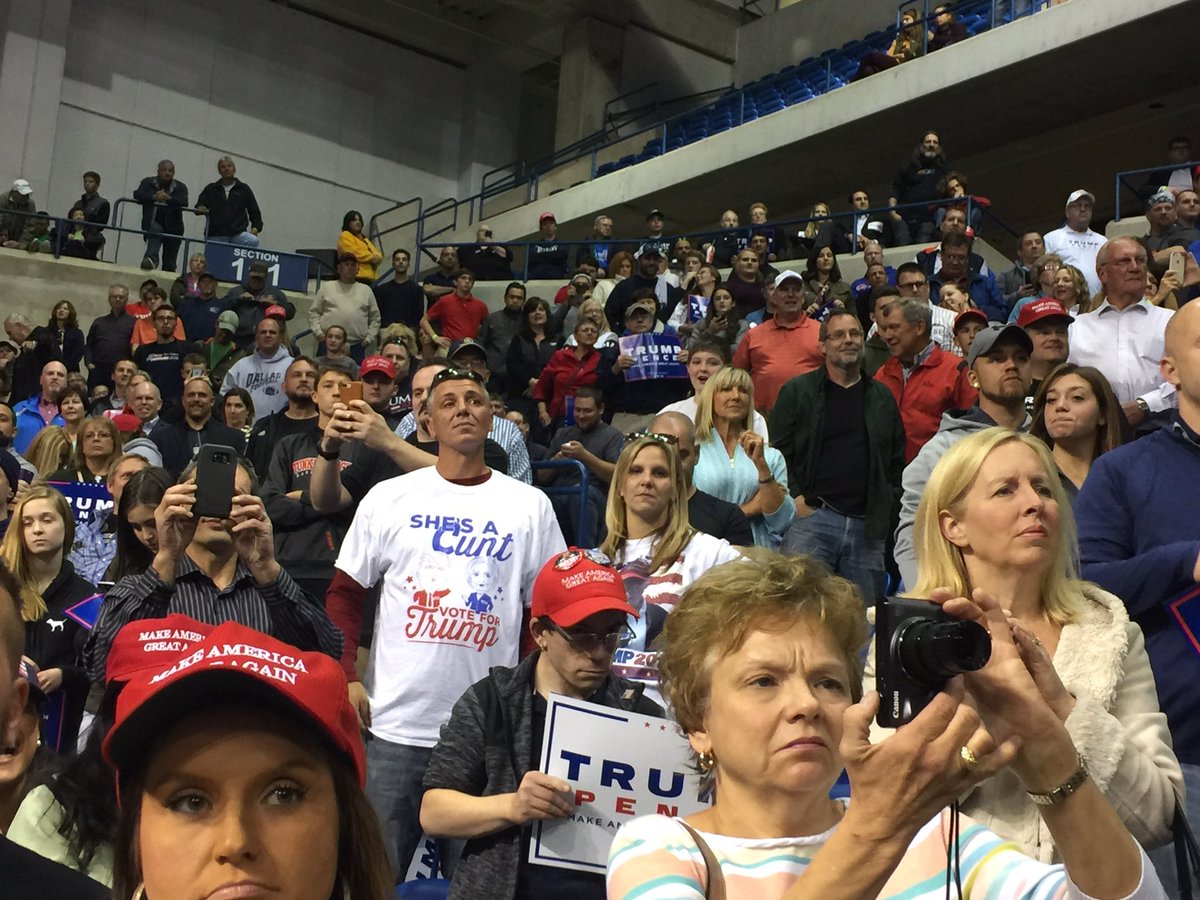 THE HORROR!