Two days after the second presidential debate, we thought it is time to visit with Trump/Pence on the outcome of the debate. Well, we were not in any way surprised to find the two tweets posted below. We ran acorss the first post debate tweet just after the close of the Sunday night debate. Trump's tweet (below) was sitting in cyber space early this morning.
Let's take a quick look.
Despite winning the second debate in a landslide (every poll), it is hard to do well when Paul Ryan and others give zero support!
Did you notice this form Trump:"
(every poll)."
We offer three polls which clearly contradict Trumps "absolute" claim of victory.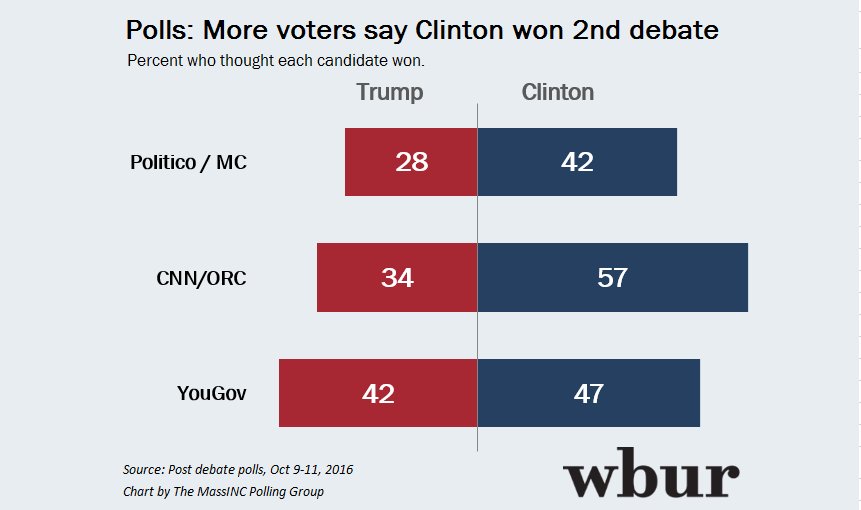 Nate Silver's 538 Blog offers an detailed review of he more common polls available to US citizens. We have copied and pasted the first two listings in the extensive table and linked (here) the full table. The insert below shows YouGov as a very reliable Internet poll albeit with seems to be a Left lean.
We located a analysis and rating for two of the polls posted in the image above.
Politico also published a fairly comprehensive piece regarding post debate polls. We continue to fail to locate the polls Trump refers to as "(all polls)".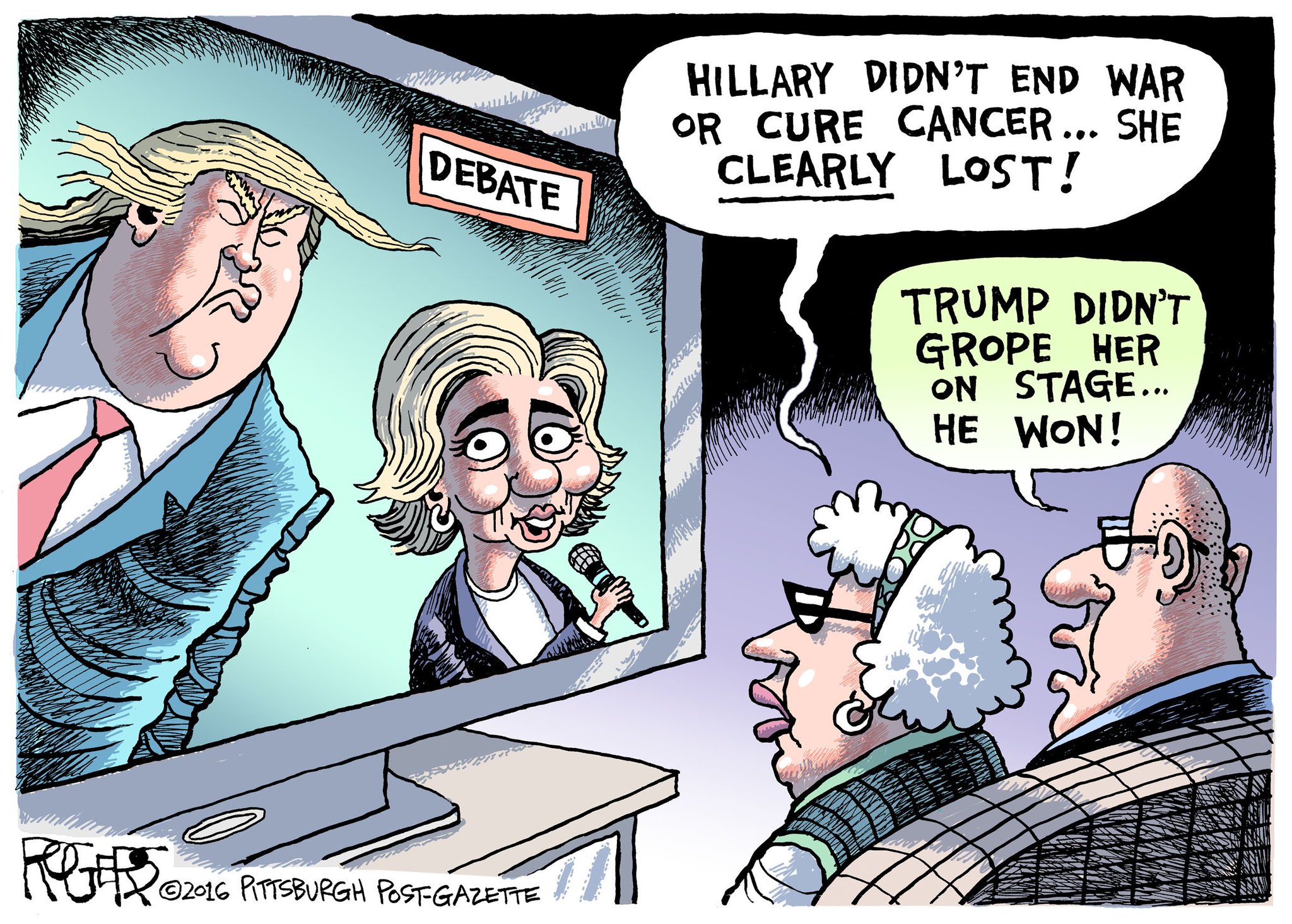 We simply cannot locate any poll which shows Trump a winner in debate two.