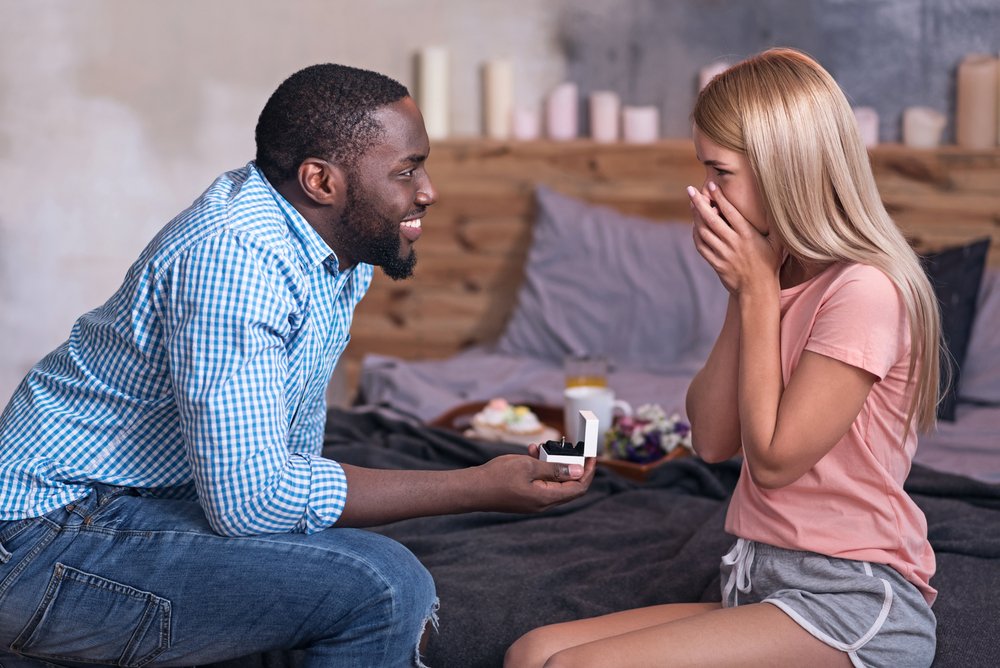 If you believe for once second the growth of white supremacy (AKA white nationalism and the alt-right) are innocuous mental deficiencies endemic to only a small segment of the population, think again.
What you are about to view is a set of responses to a relatively new State Farm print advertisement with a young black man offering a wedding engagement ring to a young white woman.
Before you read further, and start to think, "this doesn't represent a large swath of the nation's racists, know that you are correct. However, like any good survey tool credible results can come with only 33 to 35 percent of the surveys returned to comprise a respondent pool. The Twitter remarks should assist in your understanding of the full scope of the nation's racist undercurrents. Pure social deprivation fueled by the election of a president the far right racists feel facilitate shedding their robes or their closets.
Who Said Yes....
Now for your racist parade.
Before you leave the post, recall one important fact. Some of the people who posted a tweet in response to State Farm's ad may not be hardcore racists. Yet, they may feel emboldened to allow their deep rooted inner core open for public viewing. Now that is dangerous.
Take this thought with you:
And this one, also!
The New York Daily News
Four white nationalist groups given nonprofit status, permission to raise nearly $8M in tax-deductible donations
America The Beautiful!
You Got Your Country back.