A day after so-called president-elect Trump spoke with the Taiwanese leader while simultaneous setting the leadership of China ablaze, US job numbers and unemployment rate reports show continued success in Democratic job creation.
Eighty-One (81) consecutive months of job creation under Democratic Party leadership. The US unemployment rate also dipped to pre-Bush Great Recession levels. Oh, the world without trickle-down supply-side economics.
White House dot gov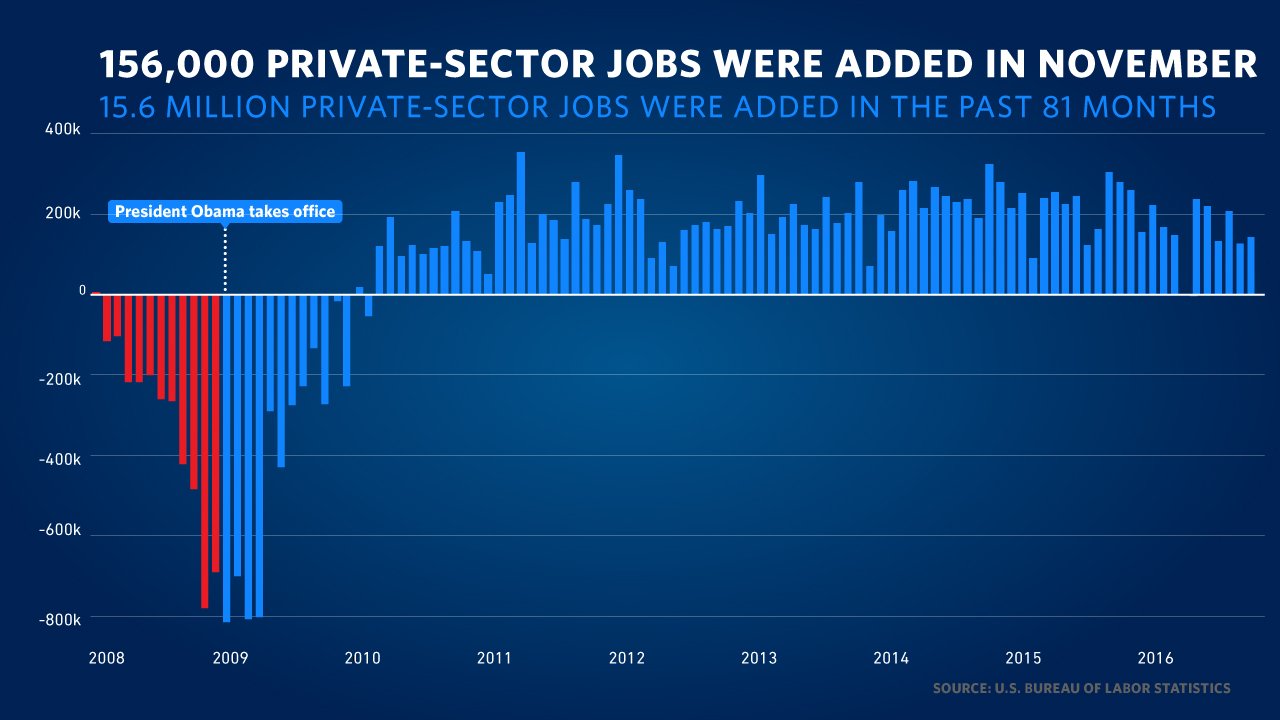 A few additional items from the Comeback Decade web page. And, to think the GOP wants to repeal Obamacare.
Since President Obama signed the Affordable Care Act into law, jobs up (+15M), deficit down (-2/3rds), middle-class incomes up (+$2,800).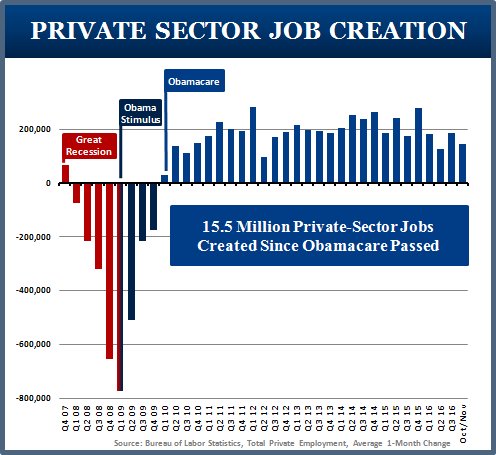 — Dan Diamond (@ddiamond) December 2, 2016
Your Trump "security" and social vote means we have a rough economic road to trod over the next few years.
I introduce the archetypal Trump supporters. From the totally whacked out New England trump official with the curly hair to the lady in gold who CNN should have told no bare skin allowed o camera. These people are truly frightening, and to think we have handed our nation over to their likeness. Yes, "deplorables" is a correct characterization.
Trump's lies do not even matter!
It is important to note CNN has provided air-time to the most zany of Trump supporters throughout the course of the 2016 campaign. Paula Johnson...in 2015:
You might ask, what do segments of whacked-out trump supporters have to do the what US economy. If you are wondering in that realm, you might want to keep it to yourself; your intellect is showing.