While Trump goes about his obvious effort to control the minds of Americans, someone on Twitter exercised their right to speak out.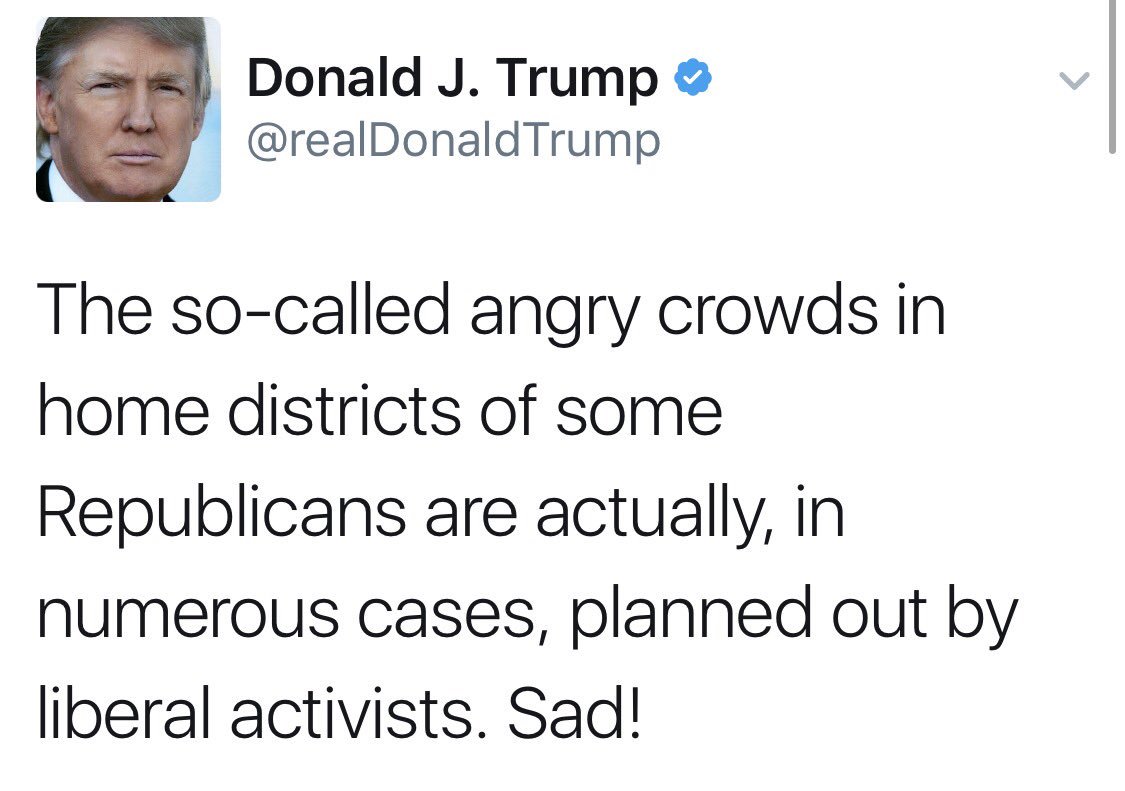 That stated, let's take another look at how conservative America practices: "Do as we please, but don't you dare do same." More commonly referred to as hypocrisy.
For years, I maintained a link on the page since the GOP and the Koch brothers first developed and promulgated that came to be known as the "Tea Party" and associated protest. Protests which included town hall meeting disruption of liberal politicians. One noted Tea Party operative from Wisconsin actually keyboarded a strategy for stifling pro-ACA town hall dialogue and information sessions (town halls).
History Commons
Right Principles was a participant or observer in the following events:
It is important to know the Right Principle document has been scrubbed for quick searches acorss the full scope of the internet. In 2009, liberal social media covered the movement and its town hall disruption strategy memo. The link in the excerpt below leads no place.
Inside The Tea Partiers Anti-Health Care Organizing Campaign



Earlier today, I reported that a Freedom Works volunteer, and tea party protester, named Robert MacGuffie had authored a strategy memo for his fellow activists--a playbook of sorts for protesters seeking to disrupt and harass members of Congress during town hall forums in their districts.



MacGuffie and four friends lead a group called Right Principles, described as "a communication and organizing platform so those for whom our core beliefs...ring true." Despite his connection to Freedom Works, MacGuffie insisted to me that his group is unaffiliated with the wealthy conservative interest groups that have fronted the right wing tea party events.
And, here is how it worked: linked (the video isn't of best quality).
Therefore, we have documented evidence of right wing strategy to disrupt congressional town hall meetings. On the other hand we also have a known and verified serial liar NYC bloviating carnival barker spewing lies about pad disrupters from the Left. Granted some of the town hall participation this season is organized (meeting notifications, etc), but paid disrupters is a stretch.
I remind!