I am going to simply place this Twitter Poste here. There isn't need to comment because you already know that some of you voted for a national reality TV presidency. The following shows that the celebrity presidency will be accompanied by applause- track like props.
Paid rally attendees? Also note, if Trump and his show paid rally revelers, the paycheck came from our tax dollars.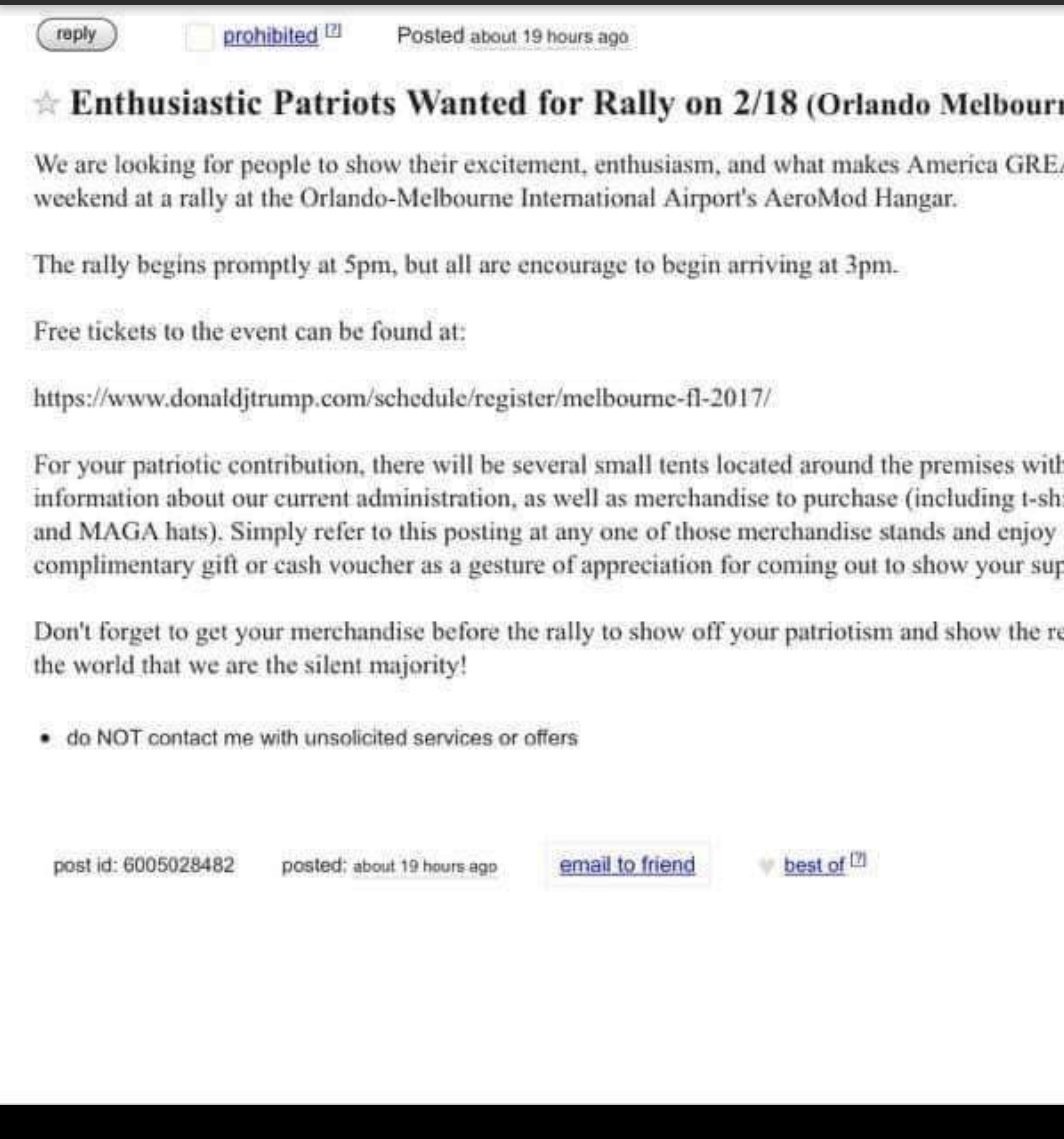 How about a bit more perspective? The carnival barker and his tent managers were at their best in lying about the size of the Melbourne Florida crowd. A crowd which was actively solicited online. Linked here.