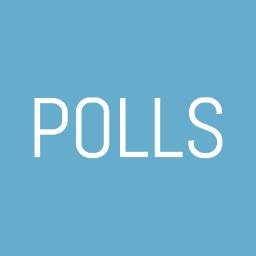 Poll numbers anyone? Do you Trump's

most spoken word as he rolled over his sad cadre of GOP opponents: "polls." He hasn't mentioned the "polls"

since assume the Oval Office. And,

actually, his poll numbers

are slipping badly.
Last week Public Policy Polling (PPP) published piece regarding the first three weeks of Trump in the White House. The findings were stark and revealing. Of more significance, the polling data (without specificity) has to include results from people who voted for Trump.
Americans Now Evenly Divided on Impeaching Trump


PPP's new national poll finds that Donald Trump's popularity as President has declined precipitously just over the last two weeks. On our first poll of his Presidency voters were evenly divided on Trump, with 44% approving of him and 44% also disapproving. Now his approval rating is 43%, while his disapproval has gone all the way up to 53%. If voters could choose they'd rather have both Barack Obama (52/44) or Hillary Clinton (49/45) instead of Trump.
Just three weeks into his administration, voters are already evenly divided on the issue of impeaching Trump with 46% in favor and 46% opposed. Support for impeaching Trump has crept up from 35% 2 weeks ago, to 40% last week, to its 46% standing this week. While Clinton voters initially only supported Trump's impeachment 65/14, after seeing him in office over the last few weeks that's gone up already to 83/6. Read more, here.
Gallup also performed its standard weekly review of presidential polling. The

numbers looked equally bleak

. Gallup also performs a running review of approval ratings for past presidents. Trump is also losing that

review

.
Why are the pool numbers as such? The answer isn't clear, but a couple of points are irrefutable. First, the numbers indicate a significant number of Trump voters have (albeit temporarily) soured on their reality show entertainer. It makes one wonder if Nielsen shouldn't run a month to month review of American viewing of Trump. The nation's 45th President also has scored a number of geopolitical FUBARs since taking office: cabinet nominees, the failed mission in Yemen, and frequent weekend jaunts to his Florida mansion. We shouldn't, however, overlook day to day fact checking which has yet to lean in his favor. One other
damaging
factor: a set of public
presstitutes
who couldn't effectively represent the Pope.
In addition to notable cases of ineptitude in political governance, Trump has managed some really horrific decision on the nation. His go ahead on the failed Yemen Seal mission offered insight into his decision-making. Reports are President Obama did not authorize the mission on several occasions based on discomfort with the prospect of a successful mission. Trumps go ahead resulted in the death of two Americans (one a Navy Seal). The failed mission also was reported to have resulted in the death of 30 plus citizen non-combatants.
Take a look at how modern US Presidents have polled in Mid-February after taking office in late January.
Can the nation actually wait to see if the nation's 45th President actually possess any competency at running the free world? Or, will we settle for four years of entertainment while the GOP takes the nation back to the 1940s and Trump deploys thousands of our kids and grand kids to the Middle East?