While US broadcast media is only scantily reporting on the failed Trump mission in Yemen, Twitter provides many opportunities to follow the story.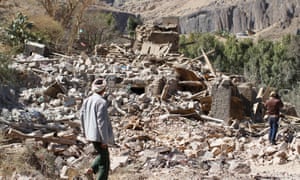 Yesterday we published a piece with various media perspective o the failed mission. Of most importance is the reality of civilian deaths during the raid. CNN broadcast a totally incredible report of no civilians casualties within hours of news of the mission no surprise there. The reality is civilian deaths were inflicted including the death of an 8-year old American girl. Here is our (linked) piece from yesterday.
We are finding additional reports of Pentagon investigations related to the failed mission and civilians death.
Week 1 of MAGA: 8 yr old American girl & Navy Seal killed bc Trump believes he's smarter than intelligence officials https://t.co/ZmjyP3mx7i
NPR also posted a piece with telling details from civilians on the ground during the failed mission.
It seems most Americans have forgotten the level of propaganda the Trump Administration is handing ISIS and other terror groups. If you recall, Trump clearly stated during his campaign he would go after the families of terrors suspects.