Did you fall for the media hype against Clinton?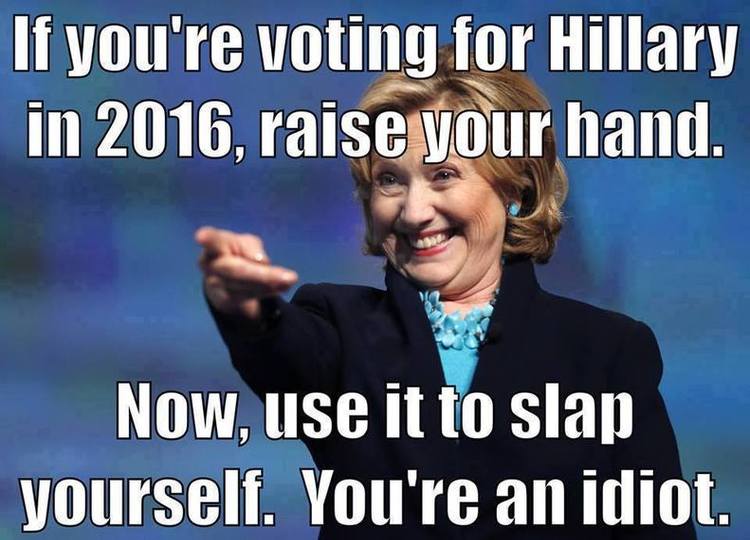 Did you fall for this stuff?
In early 2016, I opened my Facebook page and ran across a notification from someone in a "Closed" Bernie Sanders supporters Facebook page. As I perused the dialog related to the notification I ran across a comment that was total startling.
The post which generated the comments was so obviously out-of-the-park ridiculous in its criticism of Hillary Clinton was stupefying. Actually, the post was cognitively comical and associated comments posted on the post were equally stupefying and almost appear teenage-like. One comment was as follows:
"Hillary supporters are like people with the Stockholm Syndrome........."
And therein lies the essence of the Trump win along with a few campaign strategy mistakes via the Clinton camp. Mistakes happen and it should be noted after all the vote dust settled, Clinton's vote count exceeded Trumps by 2.84 million votes. That seems to show the Electoral College has not received any level of process attention since the Continental Congress. How about technology, poor voting processes in some states and the calling of elections by cable news hosts to facilitate ratings? Did the Crafters of the Constitution (they were not Founding Fathers as a humane father is generally not a slave owner) ever imagine the vote for US President would be settled within 24 hours and before bedtime; like a football game? I suspect not.
The essence of the Trump wins is favored with potential voters who cast protest votes. People who actually believed Trump could not win, so they smugly cast votes (like children taking their ball and glove and heading home). Many of those protest voters voted for third-party candidates or, heavens forbid, they did not vote at all. The latter is a sorrow lot as their no-vote was an existential vote for any winner. Thus, they became Trump voters.

As time past during the 2016 Campaign, I often wondered how so many could so vehemently hate the liberal (Progressive) candidate they appeared to be headed towards personal and national Hara-kari. How many went beyond the surface hatred of Clinton ("Predators" et al) to belief in what now seems Russian "bot" warfare and Right wing media fake news.
A few days after the Trump election win The Daily Beast published a piece which has come full circle and landed squarely on target. The social
media news site published in reference
to
Oxford University Professor Philip Howard, regarding a 5:1 cyber war win which without question worked to damage the Clinton brand.
.....numerous examples of pro-Trump accounts incorporating pro-Clinton hashtags as a means of spreading the message to a wider audience.
There were some accounts that were even personalized with human-seeming names, spewing out the same tweet verbatim. As Howard's fellow researcher Samuel Woolley described one instance: "Pro-Trump bots that looked like Latino voters were launched after Trump's primary win there and disappeared the next week." This seemingly also happened with less frequency with pro-Clinton bots.
Howard described a similar social-media campaign that took place in the leadup to

Brexit

, a referendum with which Trump tried to associate his surprise win. As Howard and his team analyzed the data, he determined that the pro-Trump accounts were more successful than the pro-Clinton ones due to the negative nature of their messaging and the "offensive pictures with strange captions" that can so easily get passed around.
He, however, did not think that was the work of the campaign itself.
Within the past 48 hours, MSNBC has broadcast what seems quality reporting regarding the level of scope of Russian "bot" warfare and its cousin right wing media fake news.
Here are snippets of such broadcast reporting via the Rachel Maddow show.



One Facebook page Administrator alerted page members of her observations.
"The pattern I'm seeing is if a member is repeatedly posting articles that are only from one URL that person is just there to push advertising," Aleta Pearce of Malibu, California wrote. "They probably have a sock account with little to no content. They are often from Russia or Macedonia."
She urged other Sanders supporters to "chase the mice out of the hen house."
I know a few members from the page with which I started this post shared many memes like those posted in the lede section above.
If you fell for the subterfuge and hyperbolic social media postings regarding the Queen of Evil Hillary Clinton and abstained from voting or voted third party, consider the nation's 45th President.