We are not going to succumb to what seems a Trump and Priebus dirty trick via following the MSNBC Trump's taxes (2005) subterfuge. Yes, we firmly subscribe to the school of thought which believes Trump himself mailed the innocuous document to deflect from today's news.
As we await the congressional hearings involving FBI Director (and Trump su[orter) Comey, let;s visit with TrumpCare.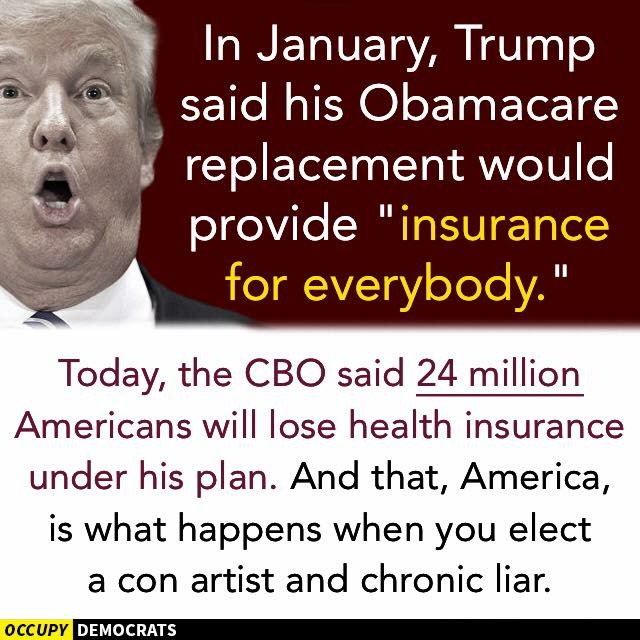 Gallup offers a readout of how a survey group responded to Trump's involvement in Paul Ryan's TrumpCare.
Gallup (details via this link)
While not a large sampling, a sampling nonetheless.
The Gallup chart seems to reflect issues related to Trump Care from another perspective check out this CBP chart.
We will end with a quick segment regarding Trump's Press Secretary. Imagine serving as a Press Secretary for a person who lies far more than he speaks truthfully.
We will revisit this issue later in the day.