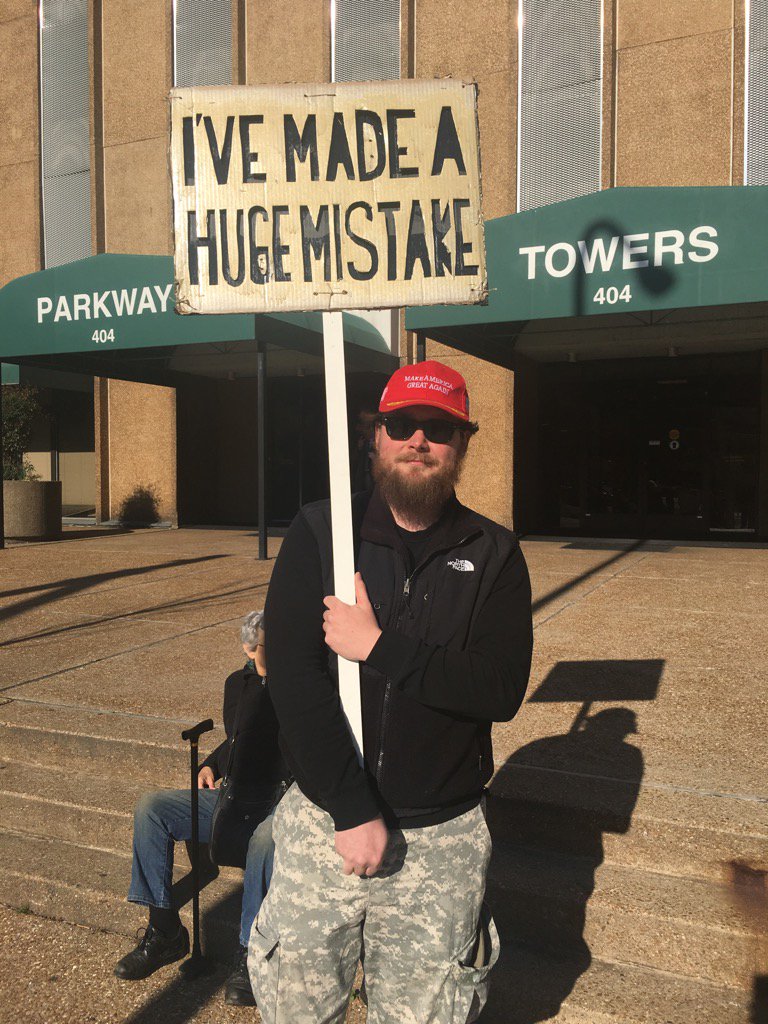 We know this man's pain.

Let's open with the following segment to make a point about Trump and clownism.
Now for today's meeting with Chancellor Merkel.
As Trump continues to dig himself into an impeachment banzai stick pit, he also reveals the level of his intellect in devoting presidential attention to Fox News's more demagogic hosts and guests. Two days ago Trump reference his viewing of Saen Hannity; Fox News has no other host who has so often been forced to acknowledge on-air lies and devoted video. (Click the image below).
Andrew Napolitano's file
Andrew Napolitano is a Fox News political commentator and legal analyst.
It is interesting Fox News's Management allowed Shepard Smith to speak to the network's disavowal of their guest (Napolitano's) baseless commentary (AKA: "Lie").
Before we leave Trump's obviously uncomfortable meeting with German Chancellor Merkel, we off a couple of Twitter feeds about the mid-morning meeting and press address.
German Chancellor Angela Merkel: "It's much, much better to talk to one another and not about one another." https://t.co/j4vadlNbWy

— MSNBC (@MSNBC) March 17, 2017
Photographers: Can we get a handshake?

Merkel (to Trump): Do you want to have a handshake?

Trump: *no response*

Merkel: *makes awkward face* pic.twitter.com/ehgpCnWPg7

— David Mack (@davidmackau) March 17, 2017
___________________________________
If you need a reminder of a representative example of why we are now saddled with a total clown in the White House, you may want to give the following few minutes.
You must click on the link below for an update on the psyche of the Trump supporter.
Trump supporter credits Trumpcare — which hasn't taken effect — for dramatically lower health costs http://www.rawstory.com/2017/03/trump-supporter-credits-trumpcare-which-hasnt-taken-effect-for-dramatically-lower-health-costs/#.WMwbaVsZCdg.twitter