Deplorables
We published this piece regarding what we believe are documented cases of the so-called Trump deplorables.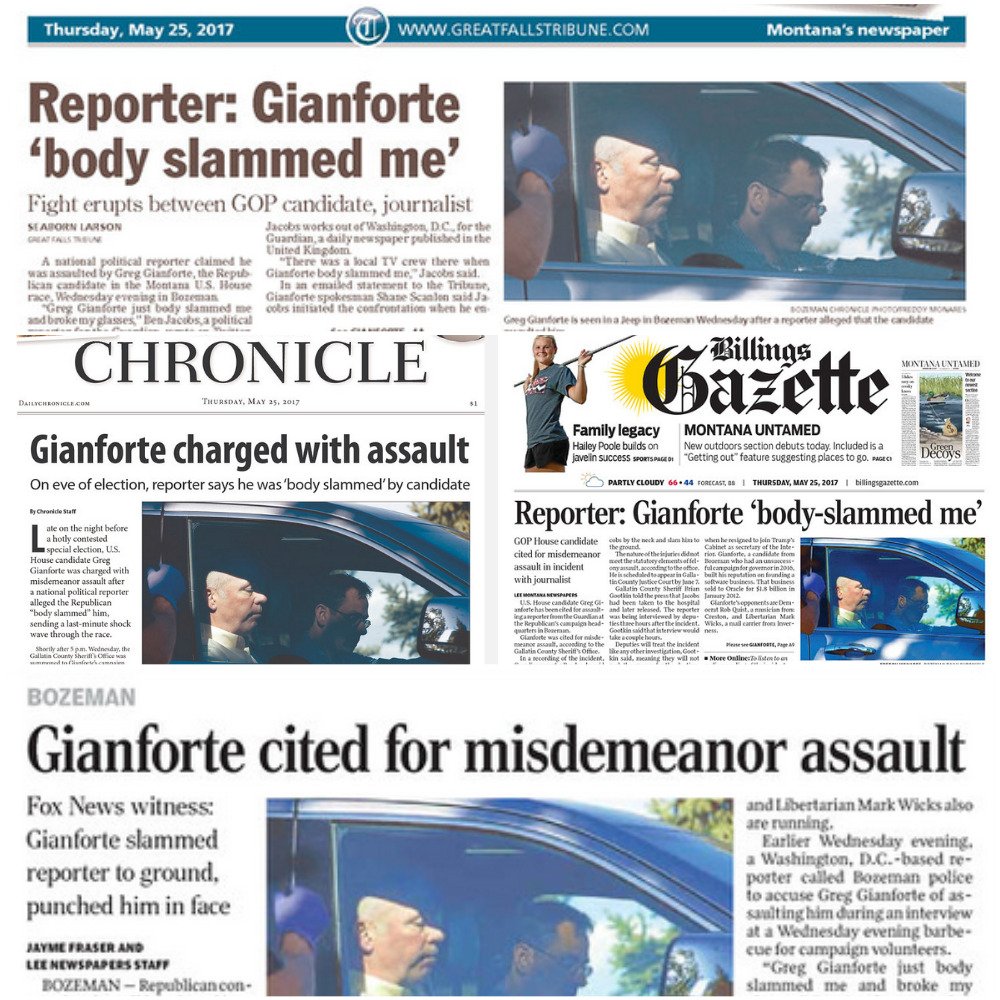 It seems we have another example of a conservative 'deplorable'. Montana special election candidate, Greg Gianforte, grabbed and body slammed The Guardian reporter, Ben Jacobs, with a level of disgust only found among Turkey's Erdogan's security patrol.
We have posted three videos with the first video airing shortly after the exclusive rendering of the incident on MSNBC's ALL IN with Chris Hayes. The Rachel Maddow show segment follows. The third segment below is relevant as it includes a Fox News report from a reporter who witnessed the GOP candidates heinous attack on the reporters.
MSNBC's The Rachel Maddow Show
MSNBC's The 114h Hour with Brian Williams
Fox News
As has come to be the practice, the candidate accounting of the attack was an outright lie. Oh, how much has Trump rubbed off on the GOP.
How did the national Fox News *GOP communications bureau) handle reporting on the attack? Fox & Friend feed its ravishing hordes as such.
We also find a GOP member of the US Congress who should be fitted for a "DEPLORABLE" collar.
— #Resist (@ZaibatsuNews) May 25, 2017
Yes, of course......