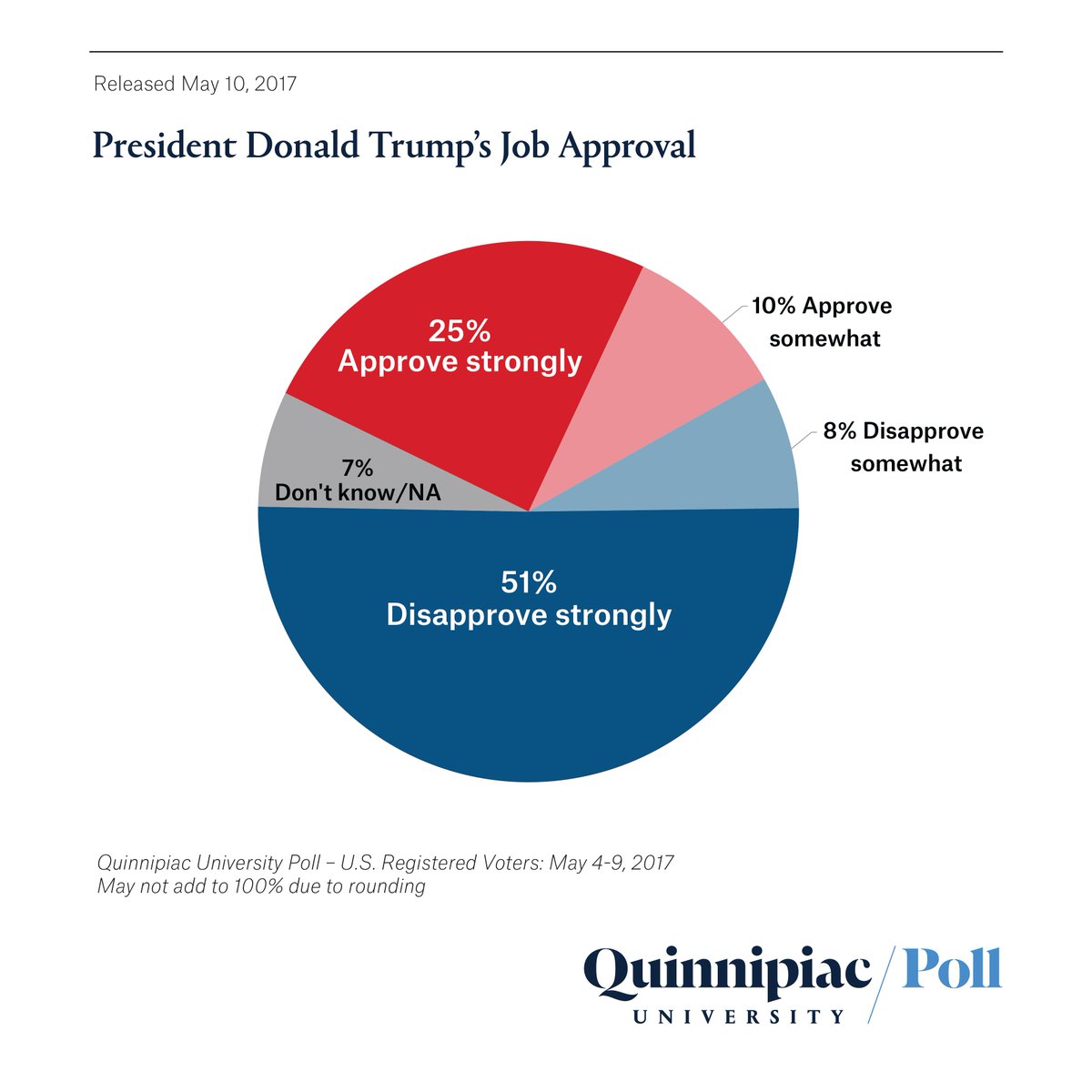 LINK
How about your GOP Congress?
Gallup
Americans' Approval of Congress Unchanged in May
NBC News/WSJ Poll
Comey: "You're fired."
NEWSWEEK
How popular trump latest approval rating white supporters flee president 607478
Excerpt
Perhaps even more troubling for the president: The folks who made up his base in November's election appear to be growing weary. White voters are fleeing.
Forty-seven percent of white voters with no college degree approved of Trump's job performance, while 46 percent disapproved, the survey found. That's a steep drop in support from last month, when 57 percent approved of Trump, and compare that to exit polls in November that found 67 percent of non-college-educated whites voted for Trump, the highest such figure for any candidate since 1980.
Well, the surely put the man in office. And, now it is time to succumb to post-election dissonance. How pathetic.