Have you noticed the nation's 45th president and official poll lover hasn't mentioned the word "polls" since just after his electoral college false win last November?
MSNBC's
With Trump's approval dropping to 36% in Gallup, last week's anti-climate move wasn't just a policy disaster. It was politically unwise, too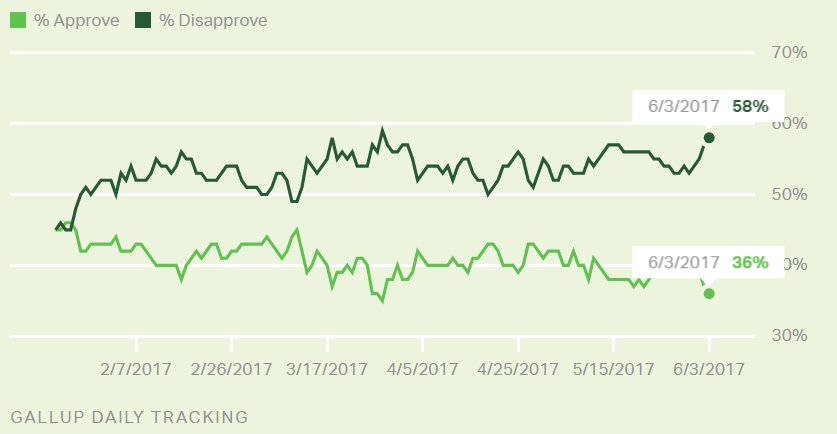 CNN reports with Gallup as a basis for comment.