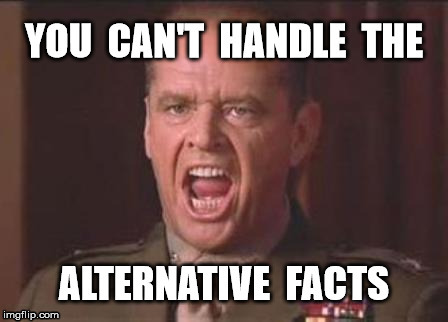 We have consistently offered posts regarding Trump's declining poll numbers. We feel it only fair to post about Trump's excitement with a recent Rasmussen poll.
Yes, you know Rasmussen, I know Rasmussen, and yes, Trump also knows Rasmussen; yet the
Rasmussen
straw on the water's surface must be appealing as he sinks into the murk of his own doing. Well, let's say it fits feeding his sycophant base as I stated you and I know Rasmussen.
Our recent past polling posts:
Winning, Winning, Winning
Quick Hits: Poll Watch
Gallup On Trump
All of that said, let's work with Rasmussen, (just a bit).
538 Blogs 2012 ratings and review of political polling.
Clearly apparent, Rasmussen on polled a bunch. The polling yielded a 538 assessment of a heavy Republican lean (see

R +3.7)

. Also notice the Average Error rating: 4.2. We admit that Gallup's 7.2 Avg Error and

R+7.2

Republican lean, is very perplexing and contrary to the current Gallup lean which is slight left lean.
In 2016, 538 revisited offer another comprehensive review of national

public

polling. Rasmussen scored similarly, but did show an "Accurate Race Calling" at 79 percent.
Let's visit with a person who probably knows quite a bit about polling methodology. (We posted the comment as it is posted on Quora).
Quora (2012)
Cell phone polling is surprisingly accurate, though internet polling has reintroduced a lot of the same problems direct mail survey responses faced. putting aside the tendency to overemphasize response rate (the generality of responsiveness is far more important). That sai,d there are two types of polls--one which attempts to predict a future event--for which 'crowdsourcing' techniques tend to be fairly good, and a barometer of current public opinion, which tends to be really bad. The latter is problematic because 1) people don't know much about political issues, and 2) most people don't even have coherent and fully formed opinions on those issues. Therefore, they utilize heuristics and shortcuts, and are susceptible to the question wording and framing. Unfortunatley, the latter are usually put forth by journalists.
Trump grabbing and bannering Rasmussen is as disingenuous as his sending Sean Spicer to the White House Press Room days after his inauguration to declare he attracted the largest crowds eve. Of course, if you are a Trump supporter, lover or worshipper, you will find his grabbing Rasmussen's polling an acceptable (and desirable) alternative fact.