Watch and absorb the campaigning charlatan.
MSNBC's Chris Hayes summed up "traveling" Trump with one of his patented "Thing 1; Thing 2" segments.
MSNBC Tracking Trump
DAYS AT TRUMP PROPERTIES
54
DAYS AT GOLF PROPERTIES
40
Where does Trump go?
Trump's getaways have been concentrated in Palm Beach, Florida. He also frequents his golf courses in New Jersey and Washington, D.C.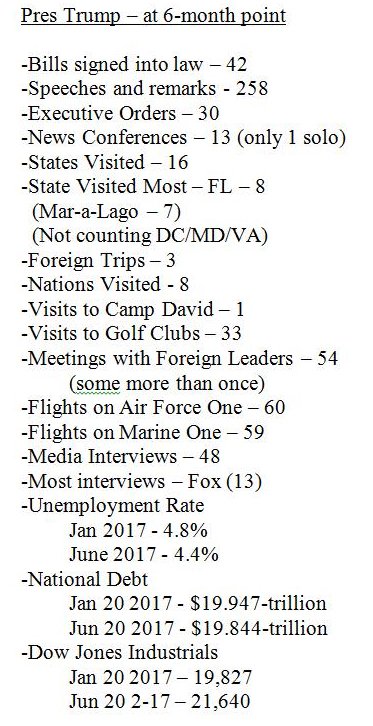 Trump Has Spent Half of His Weekends at Mar-a-Lago
Private residences include Mar-a-Lago for Mr. Trump, Chicago for Mr. Obama, and Crawford, Tex., for Mr. Bush. Mr. Clinton's trips to Arkansas are not included because they were to visit his ailing father-in-law. Weeks are counted beginning on the first Friday on or after Inauguration Day.
"I would rarely leave the White House because there's so much work to be done."
Mr. Trump in an interview with The Hill in 2015
The Charlatan spoke, did you buy it?