Before we start, allow two key points.
First, if you believe Trump's top campaign figures met with a Russian lawyer a former Soviet Intel Officer and a mysterious American real state operative, to discuss child adoption you might find the next point also acceptable.
Next, if you believe for one second the GOP will pursue a fair health care law after repealing the ACA, you are a great candidate for a free Great White Shark back ride dive into the deep.
Russiagate
Chyron on point pic.twitter.com/Rw0ECgmbHz
CNN pays a Trump presstitute to come on their air and make a total fool of himself while offending rational Americans. Of course, CNN also entertains a diverse audience and Jeffrey Lord's callous insanity is probably loved by certain segments of CNN's viewers. We feel it only fair to warn you: PATHETIC PRESSTITUTE ALERT.
Let's skips over to a Fox News video from last year. As we watch the daily unraveling of the Trump administration, let's think back for o the record remarks about ongoing investigations. Of course, we know Pirro is a Fox News demagogue but we must report as reporting requires.
"We cannot have a country led by a president subject to ongoing criminal investigations." - Jeanine Pirro last year pic.twitter.com/Q65JotmFsI

— Keith Boykin (@keithboykin) July 18, 2017
I don't believe any presidential administration in US history has experienced the level and scope of investigations Pirro and others felt would fall upon Clinton and her "email."
Speaking of Fox News and its demagogues: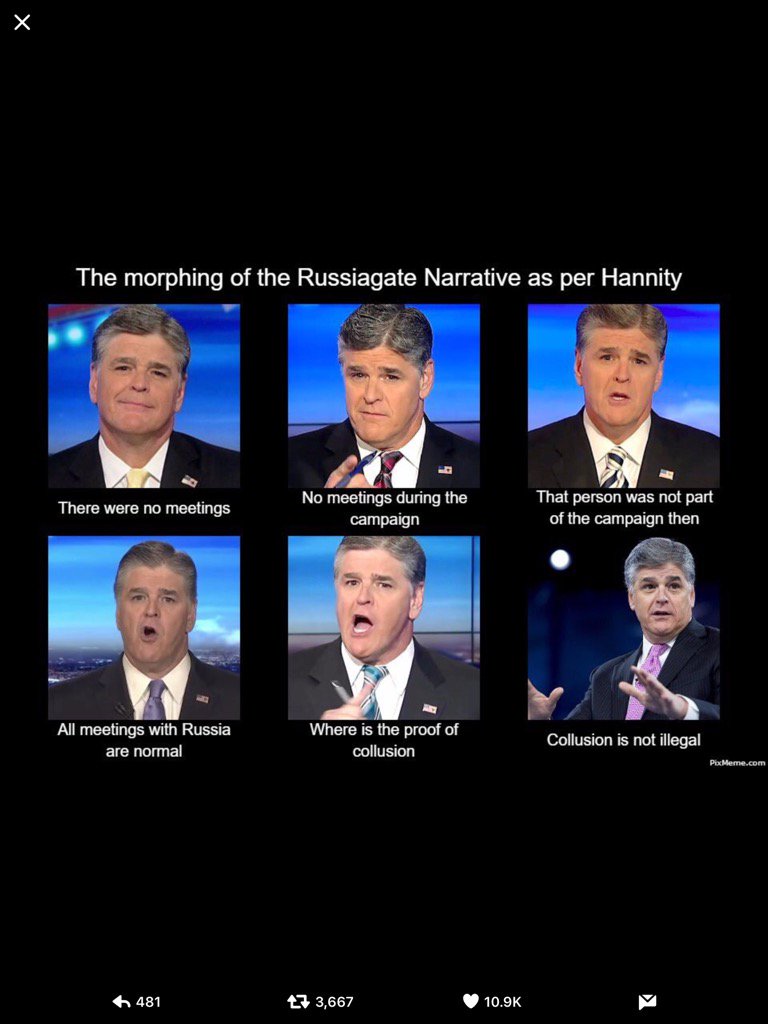 Trumpcare
The Affordable Care Act is really posing problems for the underhanded and praise seeking Republicans. Yes, they seek praise from people who are Top 01% ers and the prospect of major tax cuts.
Trump's comments after last night's GOP Senate bail on reeling and replacing the ACA included that follows.
"Just let ObamaCare fail; I am not going to own it."
Here is Trump's full statement.
So, is Trump promulgating that lie of Obamacare suffering a "death spiral?
Politifact doesn't

agree

.
Obamacare "is in a death spiral."
Why do Republicans so disrespect their base?