Well, it seems Junior isn't the only Trump who agrees to (or solicits) private meetings with Russian officials.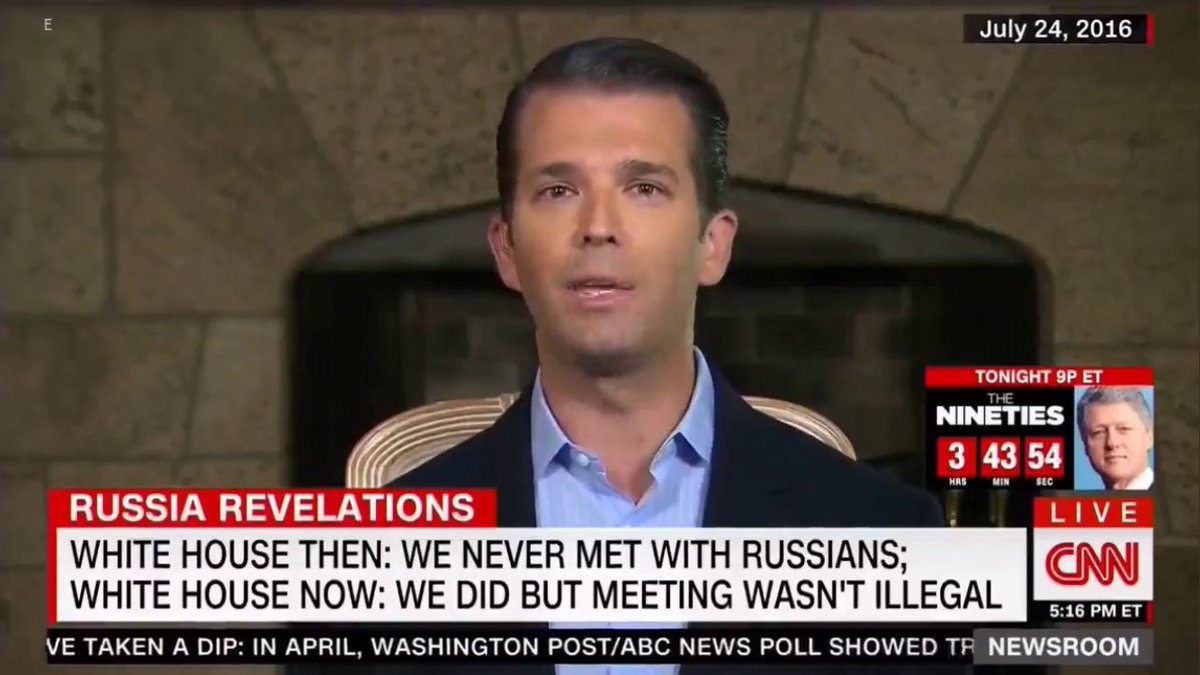 Let's stay on top of the investigation via an NPR segment. After the segment will find a piece of Breaking News which should make you literally shudder.
Earlier today, the White House confirmed that Putin and Trump held a 2nd private meeting with only a Russian translator. Wonder if such revelations will figure in Mueller's investigation of what sees to be a Manchurian Candidate Putin stooge.