Since the election of 2016, have you heard comments about the masses of white Americans who shepherded Trump into the Oval Office? If you heard the comments, you heard one such remark which continues to flow across cable news shows: Economic anxiety.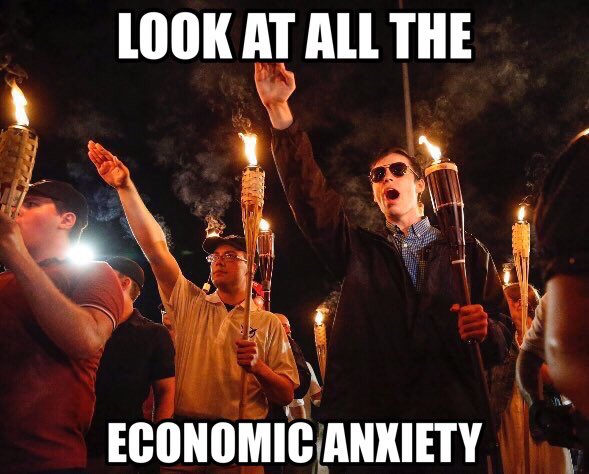 — Steve Marmel (@Marmel) August 12, 2017
HuffingtonPost report best regarding today's white supremacist's terror attacks. David Duke replete with fading plastic surgery speaks out.
Link.