Despite the reality of posts about White Supremacy receives far less readership on this page, we will persist.
Now for the
Charlottesville
murderer.
Your common (standard) Neo-Nazi White supremacists traveled a wide and varied path to his murder last weekend. Even while in high school he joined a school group to Germany with a stop at the remains of a concentration camp. He is reported to have commented as such.
AOL News
Aug 14 (Reuters) - James Fields walked into the former Nazi concentration camp in Dachau, Germany, on a school trip two years ago and told a classmate he was "where the magic happened."
At Dachau, Fields looked like "a kid at an amusement park," said the classmate, who asked not to be identified for fear of being targeted.
"He would read excerpts from Mein Kampf, and listen to Nazi propaganda music at night," the classmate told Reuters.
Despite his mother's claims of not-knowing ignorance of her son,. I am hard pressed to accept she is, in fact, not at the core of his racist and anti-Semite inner psyche.
His mother is also claiming to have called police on her son from time to time.
Today, I actually heard a Trump supporting "pastor" suggest media ignore the racist manifestation among some Trump supporters. I suppose his point was to ignore, they will go away, or maybe ignoring will stifle recruiting. Typically conservative cognitive misfire.
Let's run through a quick pictorial look at the ideology Fields so worships.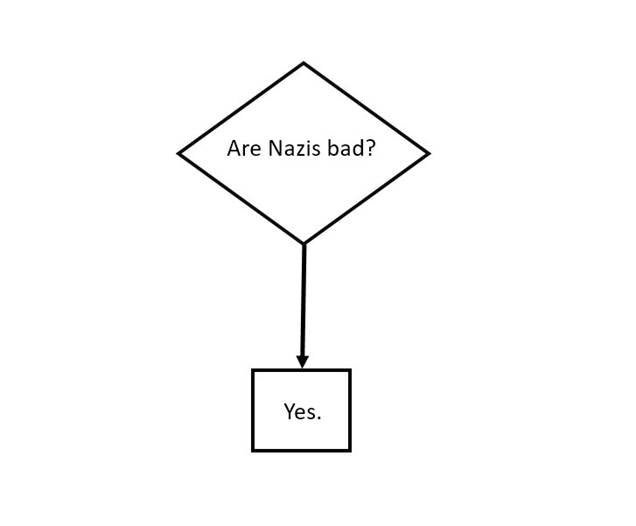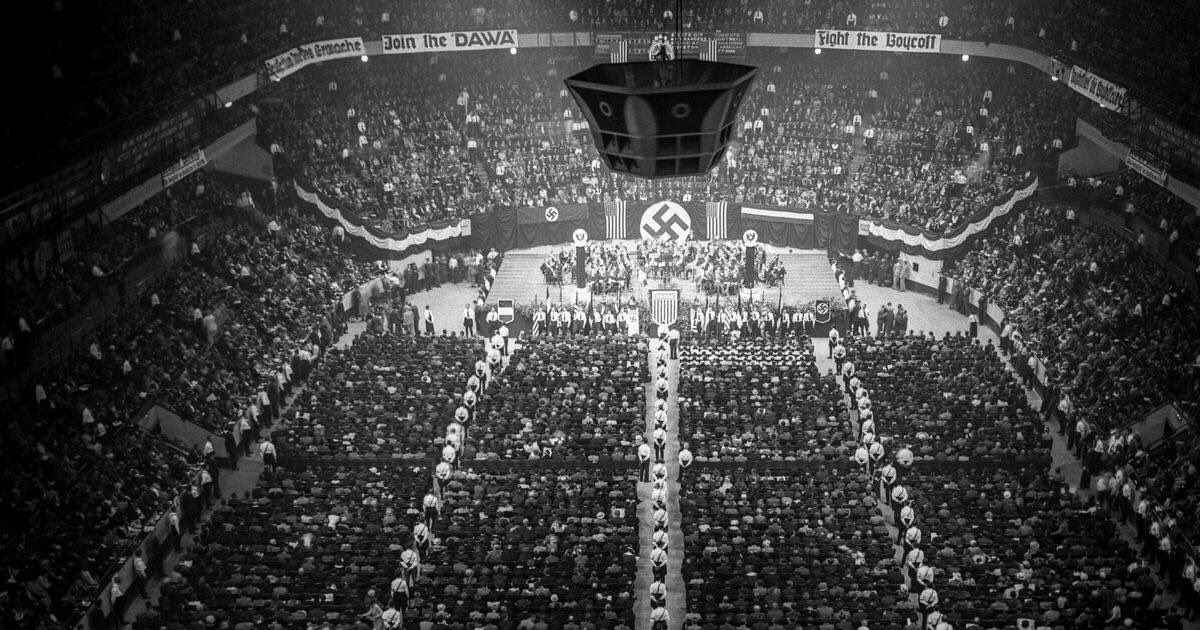 Where was this picture taken in 1939? Nuremberg? Munich? Berlin? Nope, Madison Square Garden
America 2016

Let there be no doubt the seeds of our past exists in today's highest level of federal government. We should also not assume the extent of the racism and antisemitism resides solely with the likes of Bannon and Miller. Salon.
If you have a few minutes and did not see a segment of last night's Rachel Maddow show regarding our long history of white supremacy you really should watch the following video. White supremacy is not a black problem; it is a social disease which should be eradicated like an infestation of the Measles.