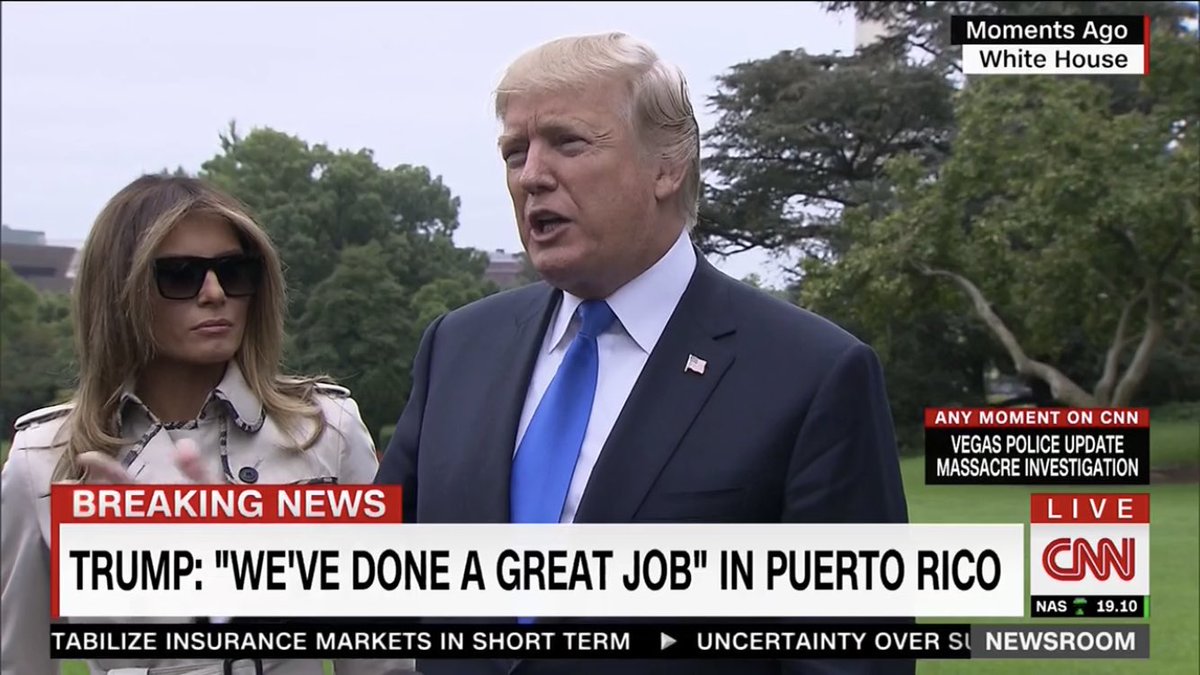 Hurricane Maria was a historic weather event (catastrophe) for the Virgin Islands Puerto Rico and Vieques. After a week of no comment from, Trump and a slightly longer period of no relief efforts, the nation's 45th President visited the Island of Puerto Rico. Or, should I say Trump visited a portion of San Juan the Island capital.
Before Trump visited the Island, he spent a couple of minutes of a photo opportunity to sprinkle typical Trump oratory to those who continue to buy into his false rhetoric. CNN linked; excuse the advertisement). Trump hyperbole, overuse of superlatives, and flat-out lies is to state it mildly, shameful. Especially if we consider Trump's actual brief (and cut short) trip to the devastated island.
First a couple of quick reminders of the devastation.
CNN
USA Today
Well, Trump eventually visited San Juan, and the visit was typical self-aggrandizing Trump replete with carnival theatrics.
You may have noticed a significant portion of the previous video was missing an important and shameful element of Trump's Puerto Rio visit: the paper towel throw and catch.
After promising the fellow Americans on the island a much assistance as they need within days Trump pulled a customary flip-flop.
CNN
He continued in a third tweet: "We cannot keep FEMA, the Military & the First Responders, who have been amazing (under the most difficult circumstances) in P.R. forever!"
If there is a surprise in Trump's behavior, the surprise is your surprise, not Trump's post-island visit comments. Another surprise would have been the White House and its cabinet czars allowing Trump's comments to stand as he placed the comments in his iPhone (via his early morning tweets).
CSPAN and Ben (I was once brilliant) Carson, HUD Czar.
CN
N offered additional reporting on the administration's work to backtrack on their leader's pajama pants tweets regarding the catastrophe.
With all respect for the US Presidency, how long will the nation allow Trump's carnival to run?
Post Script:
"I met with the president of the Virgin Islands and we had a talk and we will support them...