Of course, Bob Corker, R-TN, has announced he will not seek re-election to the US Senate seat. He must feel like animal achieved with the freedom he hasn't felt since shortly after Donald Trump was inaugurated as the 45th President of the United States.
We anticipated Corker taking positions opposite that of Trump going forth even though he has supported Trump 95 plus percent of Trump's time in office. We didn't expect the Senator from Tennessee to become an outspoken man of courage among GOP elected officials.
Evidence of Corker's truthful statement is consistently reinforced via the Tampa Bay Times "truth checker": Politifact's Trump File. (see article graphic below highlight by

The Pardu

)
Even with consideration of Trump's numerous lies during the 2015/16 GOP Primaries and the 2016 General election, no lie has reached the depths and disgust of he and his Chief of Staff's lies against the widower of a fallen US Special Forces non-commissioned officer.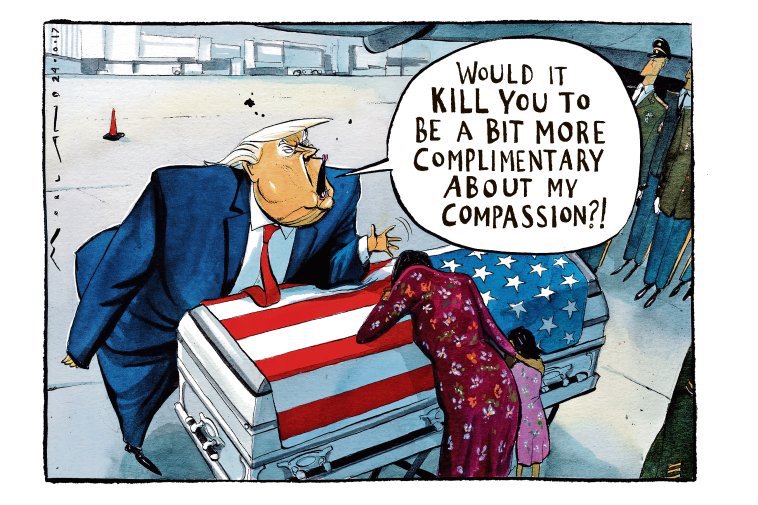 Lies are lies. Trump issues lies on a daily basis, and it seems his staff has cloned him well. When a former four-star US Marine General stoops to matching Trump's lies towards a grieving Gold star wife, we have a major problem.