— Jared Bernstein (@econjared) December 18, 2017
Look at lot closer at the table and the portion of the table highlighted via the oval shape. While probably unnecessary to direct you, we ask that you allow your field of view to lower on the table and notice the differecnes.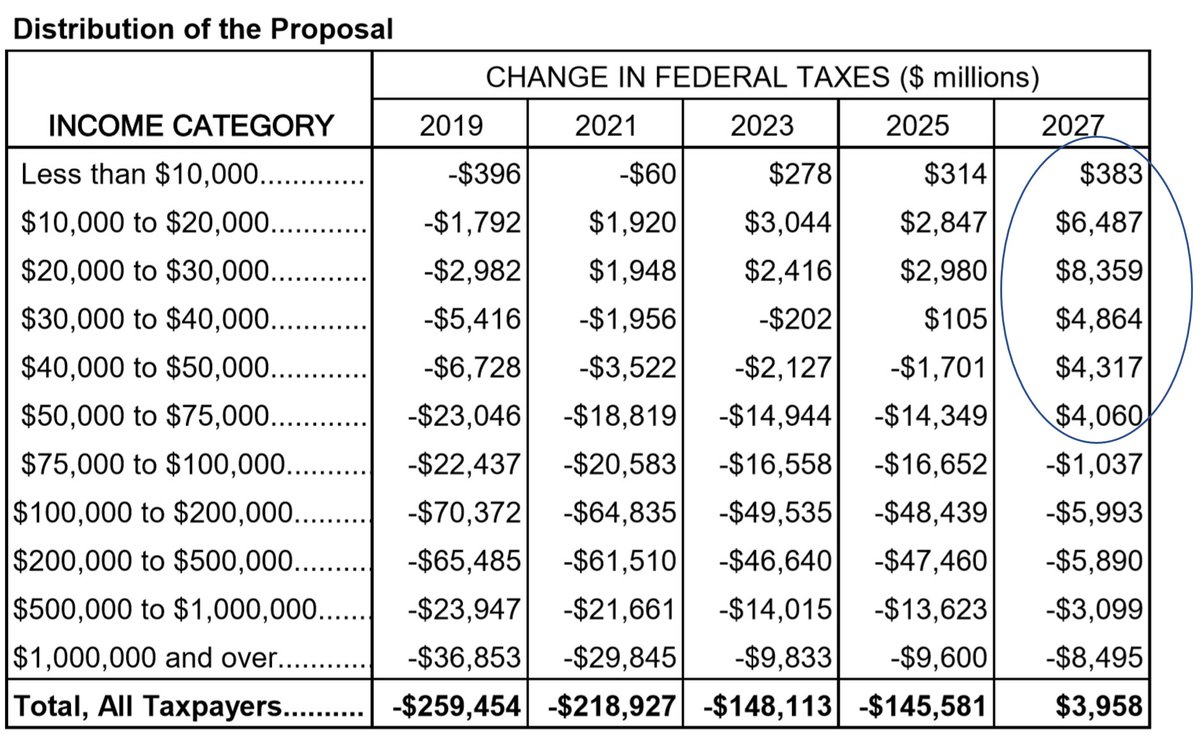 Yes, if you earn income under $75,000 per year, that oval shape is the shape of evil.
"Believe me!"
No, we don't believe you.