During a late week Oval Office discussion of a US immigration and related legal documents and laws, Trump is reported to have gone, pure racist.
Haiti, El Salvador, and African countries
"Why are we having all these people from shithole countries come here?"




"Why do we need more Haitians?" Trump is reported to have said, "Take them out."
Trump's preference immigrants would be from "countries like Norway."
Yes, of course, the Norwegian leader has just completed a visit with Trump. Nonetheless, are his mental capacity so derided and shallow he couldn't find a better way to feed his base?
Make no mistake, Trump's words were based on a deep inner core of racism and yes, the words have exhilarated white supremacists.
The "go to" website for white supremacist, The Daily Stormer, is celebrating Trump's comments.
"This is encouraging and refreshing, as it indicates Trump is more or less on the same page as us with regards to race and immigration."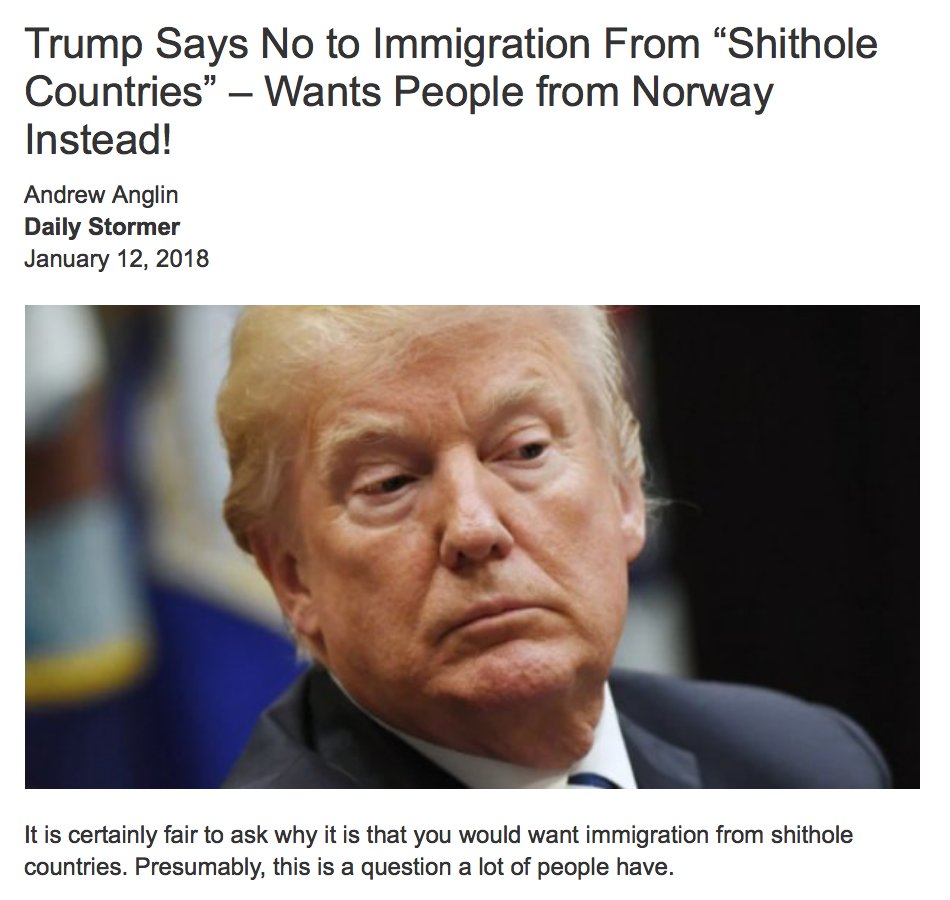 I
f you did not visit the website, do so. Caution, you will find every reason many Americans find the website abhorrent and an indication of the cesspool nature of racism, white supremacy et al.