As the post -Parkland killings move into US History, one has to wonder if the following poll data will diminish over time and well crafted Trump messaging.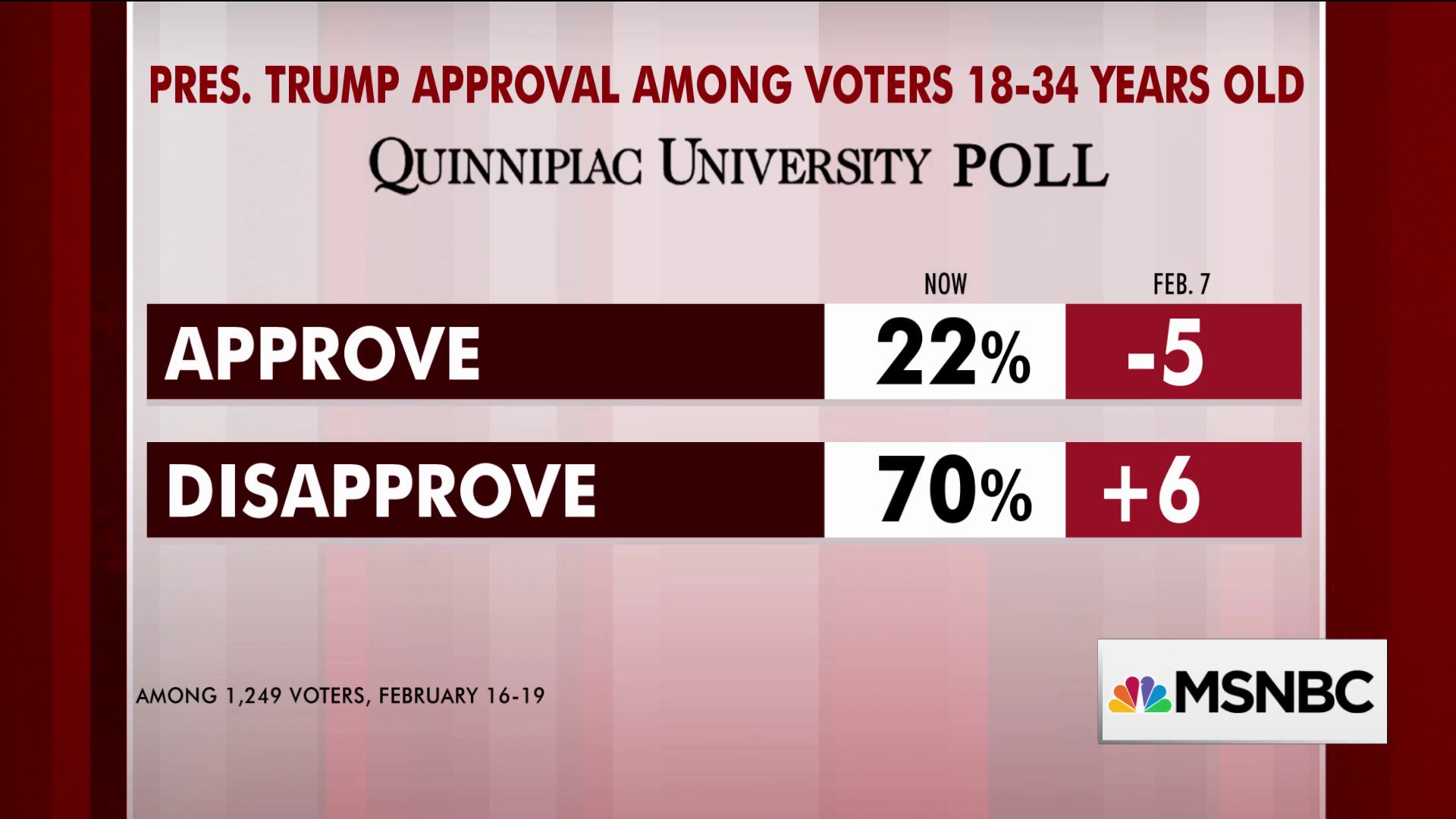 We offer it is pathetic to see an elected US President sit with a "cheat-sheet" of verbal reminders and guidance in an event which should have touched his heart and his mind. I offer Parkland affected him in a minor way and in a manner void of deep emotion.
A number of media outlets, including Internet sites, are reporting on NRA contributions and the likelihood the Parkland shooting could fade into the archives of US mass killings and "Now is not the time" congressional reality.
Bustle dot com (with related links)
According to a report by Open Secrets and Trace, the NRA gave $30.3 million to Trump's campaign. A month before the election, NBC reported that $9.6 million (of the then-$21 million contribution) had been spent on ads and spreading a pro-Trump message, while the majority — $12 million — had been spent towards attacking his opponent Hillary Clinton, the most the NRA has ever spent on an election in history. So, where is the NRA getting all this money? According to the NRA's website, a one-year membership costs only $40, but, in 2015, The Washington Post reported that the NRA had about five million members, equaling out to $200 million a year, just from membership dues. That's not even counting donations or any other type of fundraising efforts.
Thirty million USD to elect Trump. Three-point-three million to elect Marco Rudio.
Herewith is the reality of why we as a nation have done literally nothing to curb the use of military-like weapons in the hands of very young people. The graphic also explains the base reality of why we are in stark danger if we leave the entirety of the US federal government in the hands of the GOP.
There is a major difference in former President Obama's reaction to a mass school killings vs that of Trump and his wife.
After San Bernadino killings.
Trump post-Parkland killings and a photo op with hospital staff and his wife. ALL GRINS!
Trump will propose minor un contral legisanioan and the GOP led congrss will pass even more minor changes to current law. How about reversing the repeal of the Obama Assault Weapon ban legislation Trump and his congress repealed shortly after taking office.