On a day of a Trump associate, "V" Putin announced he now has the nuclear capability which is indefensible, we in the United States are watching an unraveling of an administration which should never have been allowed in the White House.
We start with a visit to MSNBC's key primetime show The Rachel Maddow show.
The following video is 18 minutes long If you are a Maddow show viewer, you saw the segment last night. If you missed the segment and are concerned about the Trump administration staff peeling away, give it a view. There are key points in the video which are ripe for viewing without viewing the full 18 minutes (especially if you are at work). The skip-to points are the 13-minute mark, point one; the 15-minute mark, point two. My reason for posting the segment starts at the 15-minute mark; a point for the introduction of what follows in this post
.
The administration is dissolving like an Alka-Seltzer in a glass of water. The shedding of staff is an absolute indication of a totally inept transition process and exemplifies utter incompetence and poor judgment from the nation's 45th President. Turnover as such is an indication of an administration out-of-control and one which never has nor ever will sit a good (leadership) foundation for leading the nation.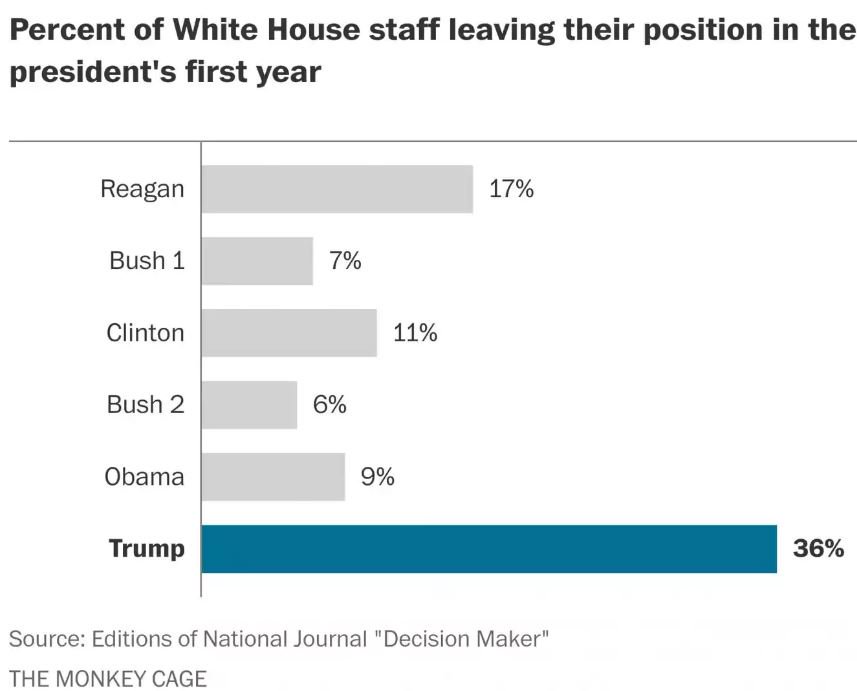 With the departure of his current communications director, Trump continues to set records.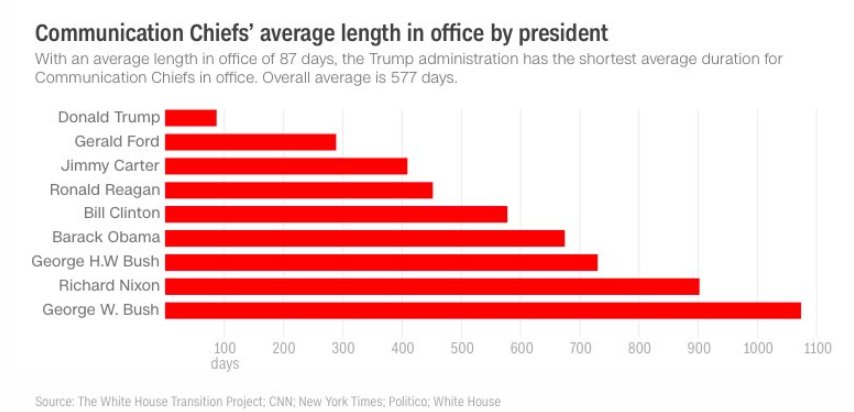 Is this called "winning?"
Watch two full minutes and ten seconds of Trump Administration departures. Folks this is not normal.
Why Turnover?
While the following relates to organizations outside of federal governance, there are points of interest in the following links which speak volumes about a president who is out of his competency zone and leadership temperament in the Oval Office.