What follows is a classic example of a supposed national leader who is so out of touch with reality and possibly consumed with NRA contributions he speaks publicly about arming classroom teachers. He offers up a workforce which via the majority of its workers have no desire to carry firearms in their classrooms.
And that tired worn out refrain from the NRA's LaPierre: "The best defense against a bad guy with a guy is a good guy with a gun."
As you may have heard, we have a classic example of the ridiculousness of Trump's proposal: A "good guy with a gun in a classroom. The good guy barricaded himself in his classroom and commencing firearms his weapon.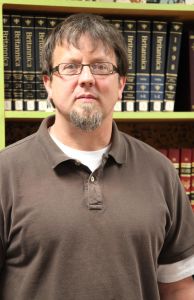 Jesse Randall Davidson
Davidson 53-year of age has been charged with aggravated assault, reckless conduct, carrying a weapon on school grounds, making terroristic threats, possession of a gun during the commission of a crime and disrupting public school
.
Accessatlanta.com published a

piece

including revelations the school terrorist once attempted to confess to murder.

Reality again slams in the face of conservatives who purvey the virtues of "and of our guns."