Time for a reminder of where we are headed socially from segments of the population which seem to have adopted Trump is as a daily way of life.
The New York Daily News
excerpt
Queens DA Richard Brown charged Edward Ruggerio, 58, with menacing as a hate crime for his verbal attack on a fellow passenger whom he threatened physical assault. Ruggerio will also face a count of second-degree aggravated harassment — crimes punishable by up to a year in jail and $1,000 fine.
Ah yes, another case of overt racism in the Great State of New York. Here is a case I am sure you recall from last week.
New York lawyer and his now worldwide famous racist rant. After three days of running from cameras and reporters issued a written and public apology ( posted below). Of course, he stated he wasn't a racist. Yes of course......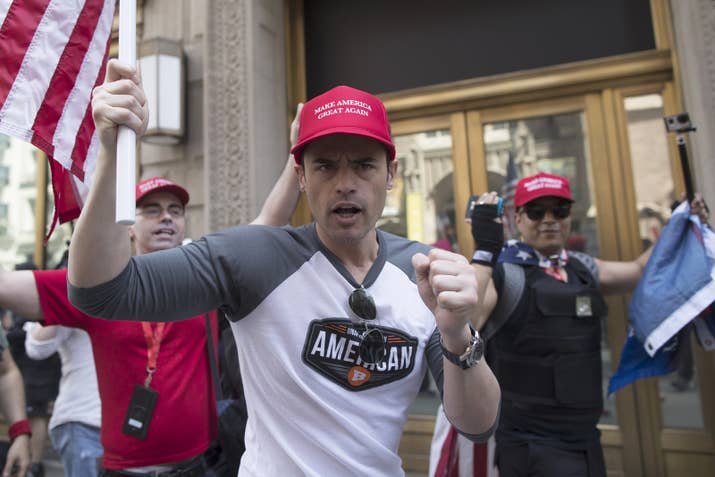 He has been caught on video attacking people felt look "foreign."
The part of the clip which shows him attacking someone with "You look like a fucking foreigner..." was against a white guy named Willie Moss from Boston, MA. While Moss could have adopted an American sounding name, the danger in "looks" as a catalyst to attack speaks for the danger of Trumpism. Of course, you already know the women in the New York coffee shop were from Puerto Rico.
Well, I suppose for this guy all is well now. Maybe the next episode of Schlossberg's culture police act (with associated abuse) will find him dressed for the part while leaving his MAGA cap at home.
As we stated in a previous post, let's move to the West Coast of the United States for a quick video of what we assume is another Trump deplorable.
Do you recall this? I believe this racist was a resident of California.
Why do we post such exhibitions? While the question is rhetorical, I will state the importance of such posts reflects on changing times in the nation.
What brought on the change and much more public exhibitions of overt racism.
While we are trodding across the nation for exhibitions of Trumpism, we will not overlook the State of Florida. Fox News reported on an incident at a McDonalds.
d
"..My Country!
The phrase reminds of a time in 2016 when while sitting at dinner with another couple a conservative I was exposed to a childlike exhibition of "We won, we won, we won" with both adult arms waving above his head. The male guest was an apparent Trump supporter and once the couple determined our votes were cast for Clinton, trouble ensued. After I suggested we don't discuss politics over dinner, she stated she had one more thing to say, "I love my country." She laid the Sean Hannity false bravado bull on me like a dedicated Fox News head. The implication? Because I did not vote for Trump, I do not love my country.
No a racist rant by any means, of course not. But, the level of in-your-face incidents inherent in and associated with Trumpism is both ugly and will come back to haunt most of the perpetrators. Hence, the troubles reaped upon Attorney Schlossberg after his public exhibition,