As of today, we have an apology from the New York Lawyer who went viral on social media for his racist rant. We previously reported on the racist in a couple of posts. One of which is linked here and viewable later if you wish. Yes, Aaron Schlossberg, has messed up, and now time to clean it all up.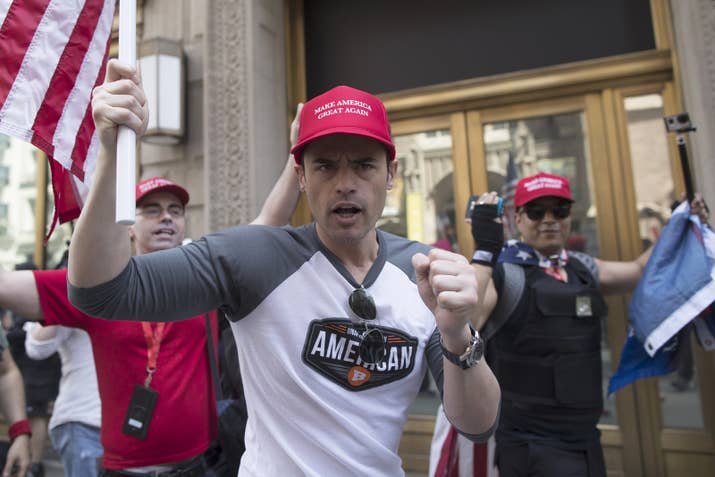 He has a history of activism which verges on violence.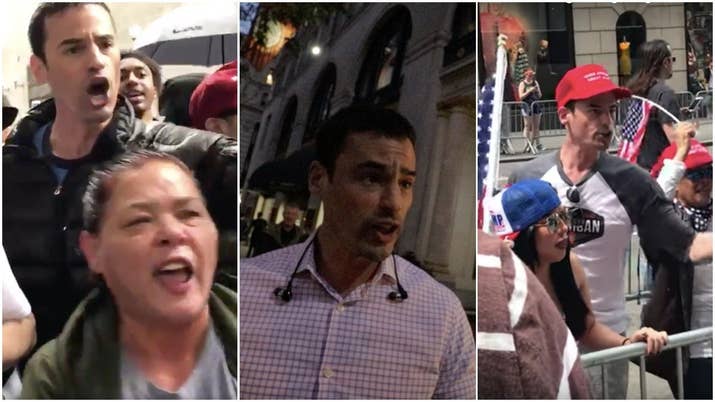 If you are wondering what was going on in the first image above, it appears the racist lawyer joined a group of Jewish Trump supporters against a Jewish person who supports Palestine. We posted the full media to facilitate your understanding of what was taking place in the video.
Schlossberg has major emotional issues, to put it mildly.
— Isaac Saul (@Ike_Saul) May 25, 2017
Want to see another two-minute clip of Schlossberg?
Linked
.
We all know about the video which follows. Not only did the lawyer attack two Spanish speaking women with an accusation of being from Central America (south of the border), he took exception of employees in the market also speaking Spanish. For purpose of clarity, the to women Schlossberg attack were Puerto Ricans. Whether conservatives like it or not, Puerto Rico is part of the United States.
The incident was shameful to say the very least, but apparently not uncommon among Trump supporters.
Such deplorable characters exist everywhere and they are direct products of Trump sycophancy.
Do you recall this? I believe this racist was a resident of California.
After a week of running form cameras and reporters, facing the project of losing his office space and being generally ridiculed across the nation, you should have expected that ever-present and perfunctory apology for the conservative. Oh, they so easily speak of
".....that wasn't me, I am not a racist."
Oh OK, we are all cool now?
The power of a mind-altering authoritarian and a willing populace who soaks up the propaganda and enacts violent behavior. A dangerous state of being. Hence, Germany mid-1920s through June 1945.