Well......
When a president fills the swamp with critters like Pruitt, one can expect some swamp drainage when the stink becomes unbearable.
Pruittt's resignation letter via Vox News.
If you chose not to read his resignation letter, check the embed headline below. Considering 13 investigation into office malfeasance as well as other matters which could lead to a criminal investigation, the little man from Oklahoma blames the Left and extolls God in Trump's election.
Do you actually believe Pruitt wrote the resignation letter?
I have accepted the resignation of Scott Pruitt as the Administrator of the Environmental Protection Agency. Within the Agency Scott has done an outstanding job, and I will always be
thankful to him for this. The Senate confirmed Deputy at EPA, Andrew Wheeler, will...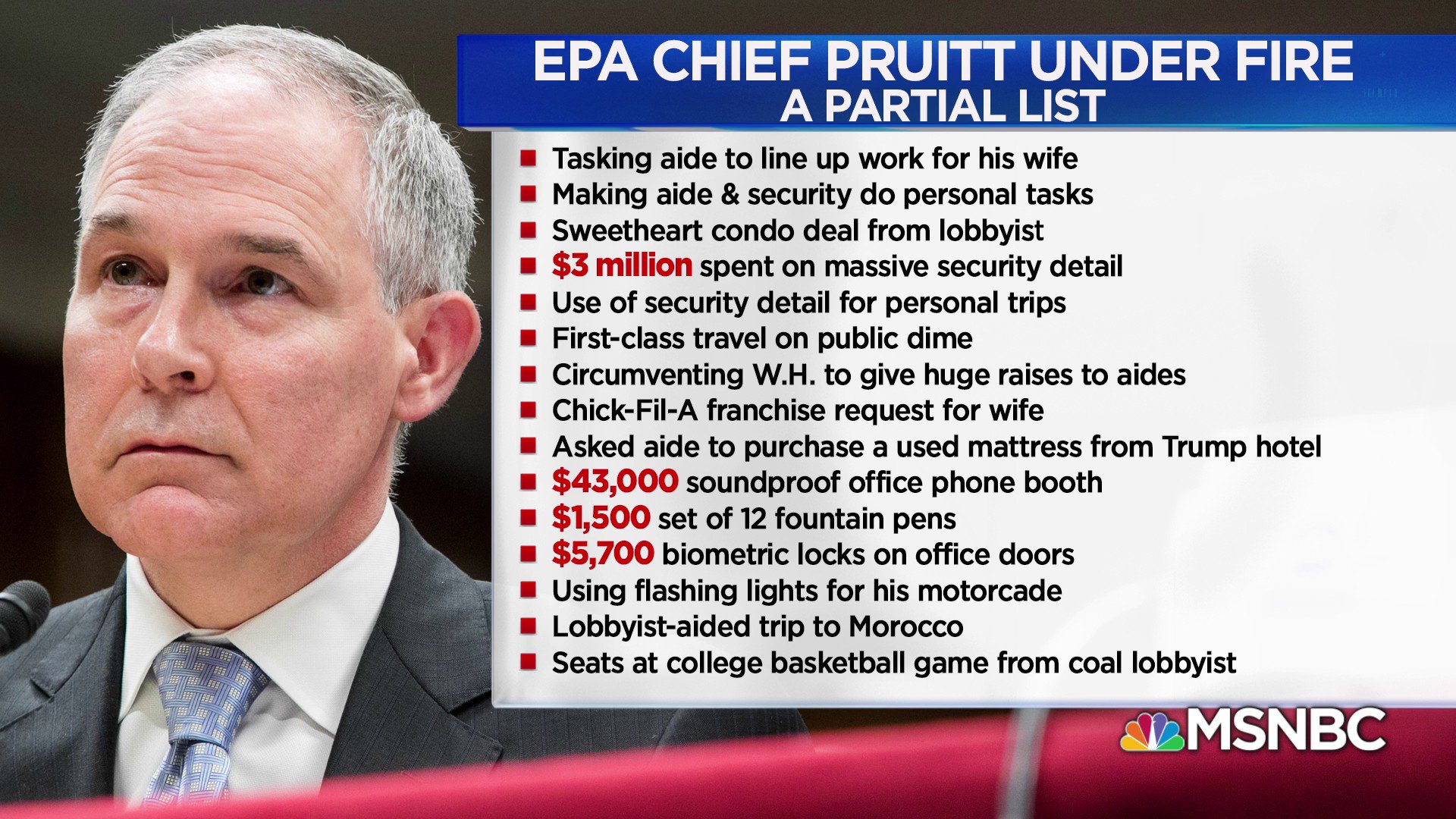 Pruitt Scandal Timeline via Media Matters: linked.
Reports have it
Pruitt as on the White House lawn last night for fireworks. We are also hearing that Trump's new Asst Chief of Staff (sure to be next post-Kelly Chief of Staff) is on Air Force One with Trump as the "resignation; tweet was posted. Oh, I am seeing a firing for certain.
Wonder if the to the secret phone booth in his office can be returned for a refund?
Keith Boykin Democrat Party Strategist has updated his twitter Swamp Drain list.









Trump's "fine-tuned machine"

Pruitt

Tillerson

Shulkin

Price

McMaster

Flynn

Comey

Cohn

Spicer

Bannon

Scaramucci

Priebus

Omarosa

Hicks

Porter

Gorka

Yates

Bharara

Dubke

McCabe

Powell

And many others...