While not exactly in sync with the theme of this post I am compelled to remind all of the electoral fallacy of a candidate winning 2.8 million votes than her opponent all the while losing an election. Yes, there is a major problem with US elections, as to process. The remainder of the post stands as evidence of a flawed electoral process coupled with rabid voters and an even larger group of non-voters.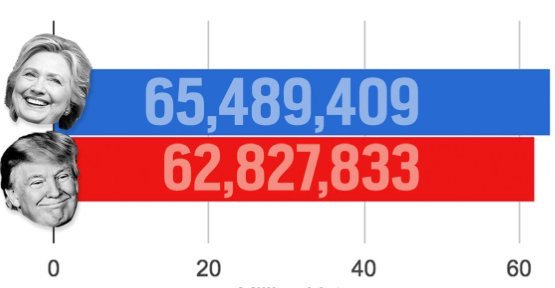 The remainder of this piece relates to the growing reality of Trump as a shepherd of the dishonesty. the lie and the insane promulgation of a carnival at the highest level of federal governance.
Yesterday Trump's media lawyer appeared on Meet The Press. The way beyond rational. logical, and long past effective Giuliani again seemed far beyond a cogent level of rational. While defending Trump is more often than not a bridge too far regarding doable Giuliani's performances are showing yet another side of Trumpism. A side which exists far beyond the comprehension of Americans with rational minds unencumbered by Trump's aura.
Watch the utter insanity!
The insanity is beyond the realm of well mental health.
There is a key consideration of an irrational administration. I posit the consideration is administration turnover.
If we remind ourselves of the level of turnover in Trump's Administration, we don't have to fall into deep contemplation of a leader who is disjointed, incompetent and guided by self-indulgence while making poor decision after poor decision.
Any management consultant will advise turnover above 30 percent in any employment period is an indicator of poor leadership. In reality turnover at the 30 plus level is far beyond an indicator of any single work environment factor. When we apply the reality of Trump turnover to any norms corporate we cannot help but avoid a work environment replete with poor hires in positions in which they shouldn't have been placed. It is an unavoidable reality which points a diagnostic finger directly at Trump.
What do you think about the following video?
Here is another take on trump turnover from the Rachel Maddow Show this past May. Linked here.
Alas, the horror isn't close to an end.
We can add another "swamp critter" to the Trump Administration departure list. Apparently, a White House speechwriter, Darren Beattie, exercised his rights to attend a meeting attended by well-known white supremacists. The following CNN segment includes a headline and use of the phrase "white nationalist"; rest assured the terminated Staffer attended a white supremacists event.
If you wish to read a detailed piece regarding the fired staffer, we have linked to the Washington Post here.
I actually wonder if the Trump Team can continue to deny its obvious affinity for all things white nationalist? When a speechwriter gets fired for attending a meeting at which well-known white supremacists attended, we know we have a problem with white nationalism.
By the way, some will not care for this next video, but I suggest it is a must view as we consider the utter hypocrisy and shamefulness from the White House Trump's wife grabs a platform and a microphone with the 1960s over the shoulder jacket look and spews verbiage her husband doesn't consider on a daily basis.
You may have noticed I avoided any deep criticism of Trump's wife while directing the comment on hypocrisy and her husband.