Today we find Donald Trump's, wife, Melania, arriving in Ghana for the first stop of a five-day whirlwind trip across the continent of Africa. The stated purpose of the trip to Africa: child welfare. I repeat; child welfare.
How noble a facade and typical of the Trump carnival act?
Based on Trump's wife first international solo trip, we are reminded of the actual core of the Trump policy toward immigrant or refugee children in the United States.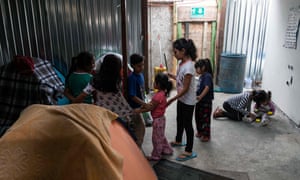 While Trump's wife traipses across Africa supposedly with a core mission of child well-being (or child welfare), her husband and his cabal continue a policy of family separation and retaining children in internment camps.
As of Tuesday of this week, the Trump Administration addressed the prospect of an end to term limits on retention of immigrant families and associated separation. The New York Times reported: linked here. After reading the NYT's piece I have left with yet another case of dissonance and askance emanating from Trumpism. Indefinite detention In the United States
?
A few months ago this memory was emblazoned in my mind and in US history as Trump's wife visit a detention center in Texas.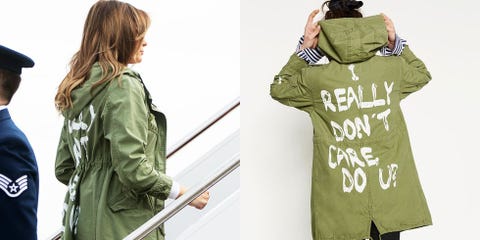 The jacket continues to baffle
as to the genesis of wearing the jacket on such a pathetic stage in US history. Even if she lives in a bubble lined with pristine gold walls, her staff should have been more attuned to the impact of the jacket. Unless, and of course, the jacket display was accompanied by, should I say, remuneration of some sort.
No matter the mission of Trump's wife, it is impossible to overlook the existential reality of Trumpism and its immigration policies against brown people from Central America (and Mexico).