Yes, you watched and listened to Trump rail his way through 2015 and 2016 lying with every breath while leveraging the gullible state of millions across the nation. What was one of his most pronounced lies, after we move past "Mexico will pay for the wall?"
Newsweek and other media are running an Axios story of a leaked document with reports of Trump's sparse leadership of the Executive Branch of the US government.
An Axios

analysis

of leaked documents revealed how the president spent each day for the past three months, according to his private daily schedule. Trump's schedule shows he has spent a solid majority of his time, 60 percent, engaged in unstructured, unbothered and very private "Executive Time."
Axios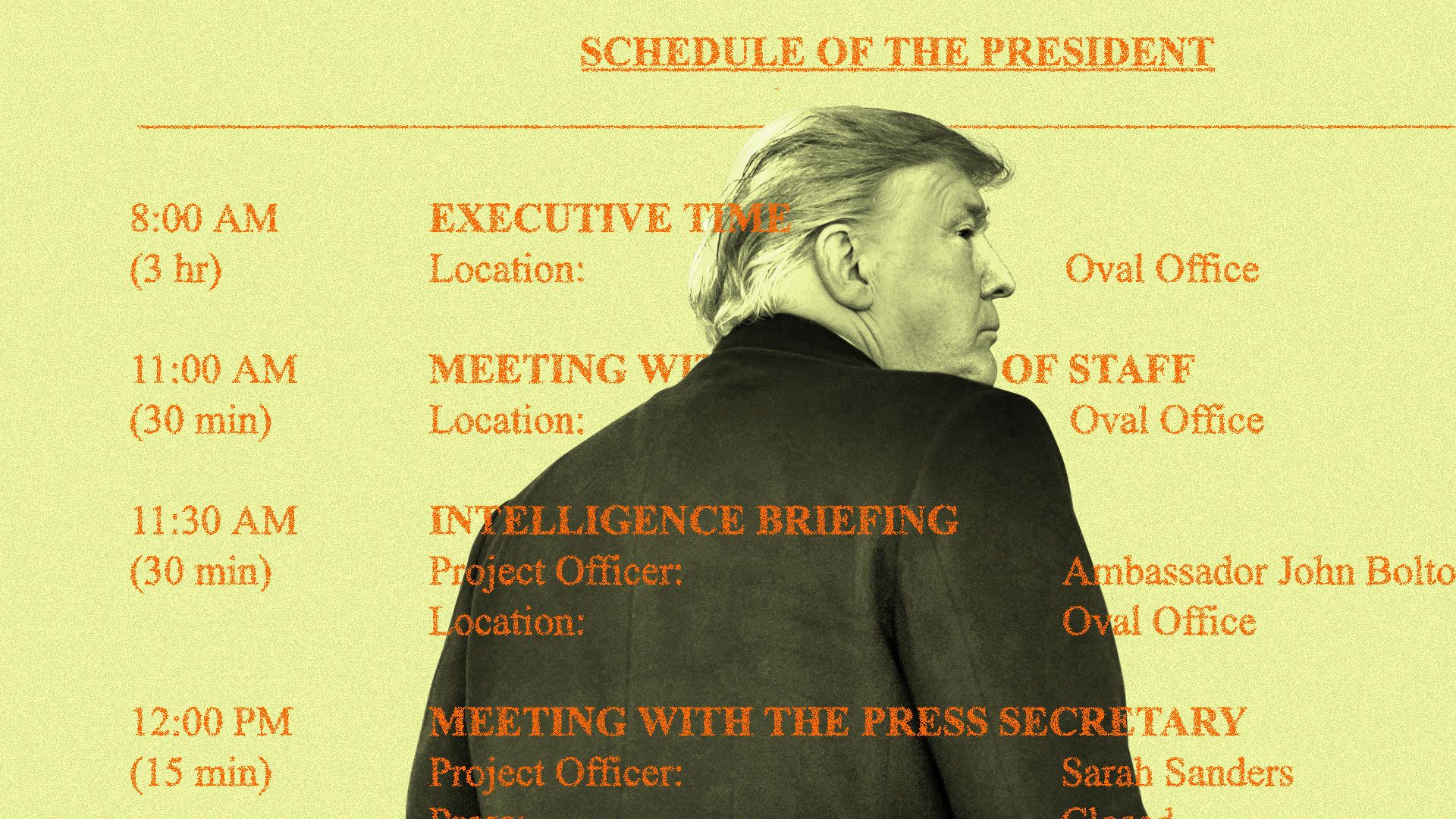 Does the report mean the likes of Steve Miler, Jared Kushner, John Boulton, and the Trump communications (trumpette) team are in charge?
Well, let's take a look at people who Trump has in the past represented, and currently serve the lazy Republican.
________________________________
As I look across the collaged embed above. I see one Wilbur Ross: Commerce Secretary. Ross joined others in Trump's cabal with his brand of contempt for the 800,000 federal workers affected by Trump's recent shutdown.
"Well, I know they are, and I don't really quite understand why," he said. "The obligations that they would undertake, say borrowing from a bank or a credit union, are, in effect, federally guaranteed. So the 30 days of pay that some people will be out ... there's no real reason why they shouldn't be able to get a loan against it."
Ross's callousness and subservience to Trump is no surprise. The surprise exists on behalf of the millions of (figurative) MAGA hat Trump supporters who without question found an American negatively affected by Trump's shutdown.
Since we jumped back to the embedded image, let's not forget the ever smiling Roger Stone, who is via indictment a possible agent associated with a foreign adversary.
First, allow a definition of an organization which is emboldened by the election of Donald Trump.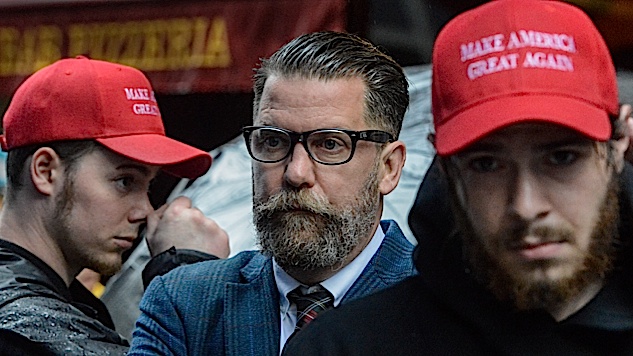 In February

2018,

Roger Stone visited
Salem Oregon and apparently shared rounds of beer with
the Proud Boys while all lashed white ower hand gestures.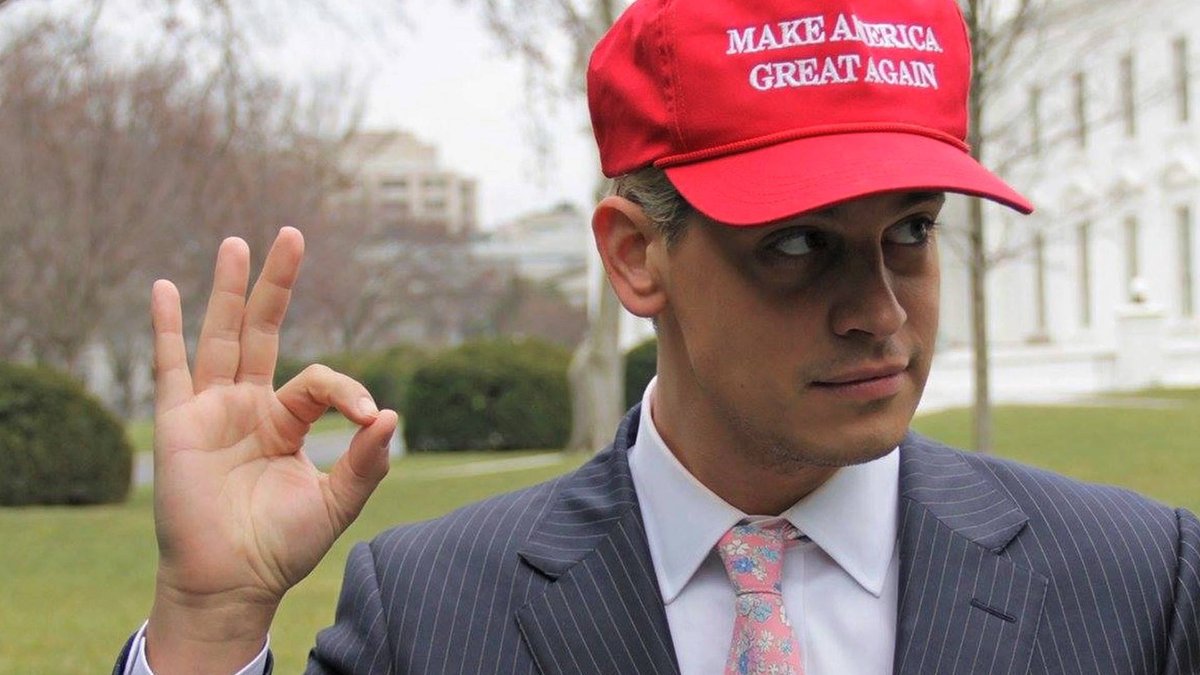 Stone affiliates with white supremacists, but seems to have a need to deploy the often deployed by Right-wing politicians orange-face aura of Mitt Romney (Campaign 2012) and Trump.
Orange is good; brown, black and yellow not so good?
Let's close with a reminder and a question. Is it actually possible for a president to exist diametrically opposite the character of those who surround him? The question is rhetorical.
Well, we would be remiss if we didn't end the piece with a reminder related to our earlier foray into Trump's wall. The real threat to this nation isn't brown people seeking a life away from their homeland.